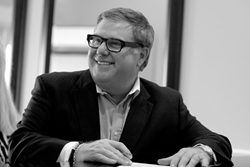 Industry awards signify long-term professionalism, integrity and knowledge…
Greensboro, NC (PRWEB) October 02, 2014
Paul Mengert, president of Association Management Group, Inc. (AMG), a leading manager of condominium and homeowner association in the Carolinas, announced three accreditations.
The firm is an Accredited Association Management Company (AAMC) as designated by the Community Associations Institute. The AAMC accreditation demonstrates the company's commitment to providing the unique and diverse services that community associations need. An Accredited Association Management Company ensures that their staff have the skills, experience, and integrity to help communities succeed. AMG's managers have advanced training and have demonstrated commitment to the industry. Mengert said, "We are honored to be nationally accredited within our industry and by our leading peers nationwide."
Association Management Group also announced its BBB accreditation as a BBB Accredited Business. This means BBB has determined that the business meets its accreditation standards, which include a commitment to make a good faith effort to resolve any consumer complaints. Paul Mengert said, "The BBB helps give consumers information to assist them in locating qualified and ethical companies...and AMG is very proud to have been an accredited member now for 18 years!" More information about the BBB is available at http://www.BBB.org.
Mengert also noted that he and two other company executives are designated as Professional Community Association Managers (PCAM). Mengert first earned credentials in 1990 and has remained active in the industry, including serving as president of the state's trade organization in 1995 and since 1990 on the national faculty of the Profession Manager Development Program. The PCAM designation is the pinnacle of community association management; it is the highest professional recognition available nationwide to managers who specialize in community association management. Mengert and many of AMG's managers have additionally been certified by the Community Association Managers International Certification Board (CAMICB), which is designed to ensure that community association managers practice with professionalism, integrity and knowledge.
The company's Triad offices are located in the Winston Towers, 301 North Main Street - Suite 2479, Winston Salem and at 614 West Friendly in Greensboro. AMG also has offices Raleigh, Durham and Charlotte, NC and Greenville, SC.
Click here to view a brief video about Association Management Group - AMG Video