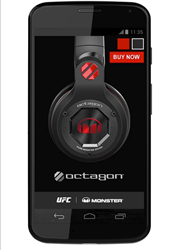 Our 350+ retailers are poised to smash records for sales and conversion rates this Holiday season, as they continue to unhinge their mobile sites from ecommerce. All the negative press about responsive web design performance does not hurt.
Boston, MA (PRWEB) October 02, 2014
Third quarter mobile commerce revenue generated from dedicated mobile commerce sites built and deployed by leading solution provider Unbound Commerce jumped 101.77%, for a same-store index of 350+ retailers, as compared to the same period in 2013.
Interestingly the number of unique users grew 39.33% during this same period, indicating that consumers are returning to mobile sites and buying more each visit, in a shorter amount of time.
Also telling is the fact that the average time spent on a mobile commerce site was down 13.97% in this period, from 2:53 to 2:28 minutes. While the pages viewed per session remained nearly constant at an average of 5.81. Again, more sales are being generated in a more efficient manner.
Another indication of the improved efficiency of the mobile commerce experience can be seen in the fact that the total, aggregate pageviews rendered in Q3 was up, but only about half as much as sales revenues, at 50.05%.
New friction-reducing UI enhancements from Unbound include the repositioning of "Buy Now" buttons on many sites and slide-open menus that allow users to select product details at the top of the screen, rather than wade through descriptive information. Taking an analytics-based approach to mobile design is paying big dividends for Unbound's retail partners.
Retailers including Monster Cables are also increasingly using product-specific mobile-only landing pages to drive sales, which boost conversion rates significantly.
Bounce rates dropped again this quarter, over last year, by just under 5%, showing that users are more comfortable with the mobile experience. Unlike a responsive "resized" site, the Unbound solution allows mobile-specific content to drive mobile-specific sales. On average, Unbound's dedicated mobile site page load times outperform transcoded "screen scraped" sites by up to 3X and responsive sites by up to 6X.
Mobile commerce revenue is the big number, but other metrics also showed impressive increases in the third quarter. The average order value was up 32.03% to $112.08, versus $84.89 for the same period in 2013.
"Mobile is on an absolute tear and our retailers are taking advantage", said Wilson Kerr Unbound's VP Business Development & Sales. "As the focus shifts from "build us a best in class dedicated mobile site" to "help us drive even more sales", we are able to help them locate and remove friction points, to tweak the UI and lift conversion rates. Our 350+ retailers are poised to smash records for sales and conversion rates this Holiday season. All the negative feedback we are hearing about responsive web design performance certainly does not hurt our sales efforts", he added.
About Unbound Commerce
With more mobile and tablet site deployments than any other solution provider, Unbound Commerce is the industry's #1 provider of dedicated, integrated mobile commerce solutions for online retailers. Unbound's unique, low-IT hybrid approach means an ecommerce integration can be leveraged to deliver mobile commerce, tablet commerce, commerce-enabled apps, and in-store engagement. Unbound also delivers marketing tools to bridge online and offline consumer touch points, at point of sale. Unbound has built and deployed mobile and tablet sites for Finish Line, Miller Coors, Cali and York, Joma Shop, Monster Cables, Patrick James, Shoe Carnival, Rockport, FLOR, Mattress Firm, Adam and Eve, Sports Unlimited, The New England Patriots, Cavenders Boot City, and over 350 other top retailers. For additional information, please visit http://www.UnboundCommerce.com.