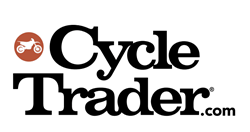 Norfolk, VA (PRWEB) October 02, 2014
CycleTrader.com, a division of Dominion Enterprises, has announced the addition of five lead management email options for dealers' TraderOnline accounts. Dealers can now send leads in specific formats to five separate email accounts, helping them more easily manage those leads and maintain their customer database.
Prior to the recent update, dealers could only obtain leads in an XML or text format, limiting the information they received in them. The choice was to either get lead information in an easily legible format or have their lead management systems gather all of the information. With the recent TraderOnline update, dealers no longer have that limitation.
By adding five more email addresses to their TraderOnline accounts, dealers can now have their leads emailed in multiple ways. They can choose to have both the XML format and text versions sent to those additional email accounts. This allows the lead management systems to still acquire the coded lead for their records, while dealers directly receive leads they can immediately act upon without compromising their lead management systems.
In addition to helping dealers manage their leads, this update allows them to more accurately track lead numbers. Get Best Price and Request Price leads were not previously recorded by dealers' lead management systems, but instead had to be manually added to the dealers' records. Now this process is automatic, saving dealers time and effort. Entirely automating the process guarantees that no leads are left unrecorded.
Dealers interested in altering how they currently receive leads from CycleTrader.com can contact their account managers to add more email addresses to their TraderOnline accounts. Call 888-543-0101 or email dealerhelp(at)cycleTrader(dot)com today to learn more!
About CycleTrader.com
CycleTrader.com is a division of Dominion Enterprises, a leading marketing services and publishing company serving the automotive, recreational and commercial vehicle, real estate, apartment rental, parenting, and travel industries. Headquartered in Norfolk, Virginia, with 3,300 employees in the United States, Canada, England, Spain and Italy, the company provides a comprehensive suite of technology-based marketing solutions, and more than 45 market leading websites. Millions of For Rent® and HotelCoupons.com® publications are distributed across the U.S. each year. For more information, visit DominionEnterprises.com.