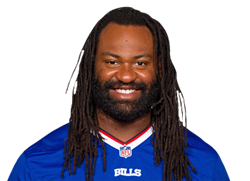 Buffalo, NY (PRWEB) October 07, 2014
Standout Buffalo Bills linebacker Brandon Spikes has agreed to work with Sports Marketing Partners, LLC (SMP) to help build his endorsement profile. SMP co-represents Spikes for marketing with Premier Sports & Entertainment (PSE).
SMP is sports marketing and consulting company with expertise in endorsements, digital and social marketing and community and public relations.
Spikes, a two-time consensus All-American, was part of two national championship teams as a member of the University of Florida. He was first-team All-SEC from 2007-2009, while also serving as a captain of the Gators.
Spikes played his first four years in the NFL for the New England Patriots, before signing with the Bills over the past offseason.
SMP is excited to add Spikes to its roster of clients.
"We are very happy to have Brandon join the SMP family," SMP Principal Steve Schwartz said. "Brandon is a great football player and an even better person off the field. Working in partnership with the PSE team, we think our services will help Brandon maximize his marketing value."
You can learn more about Sports Marketing Partners on the company's LinkedIn page: http://www.linkedin.com/company/sports-marketing-partners.