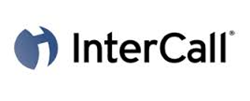 Chicago, Illinois (PRWEB) October 02, 2014
InterCall®, a subsidiary of West Corporation and the world's largest conferencing and collaboration services provider, is proud to announce that InterCall Virtual Environment was named Best Virtual Learning Environment by Elearning! And Government Elearning! magazines in the Best of Elearning! 2014 awards program.
InterCall's Virtual Environment platform allows companies to create and manage branded, interactive, web-based learning centers to engage and connect with any number of users – anytime and from anywhere around the globe.
"InterCall can be proud that our readers and users recognized its platform as one of the best virtual learning environments for the second year in a row," said Catherine Upton, Publisher of Elearning! Magazine. "In addition, two InterCall clients won Learning! 100 Awards as a result of their successes using InterCall's Virtual Environment."
"These awards demonstrate InterCall's strong, ongoing commitment to enhancing the virtual environment learning space," said Michael Nessler, Executive Vice President of Event Services at InterCall. "With a large emphasis on corporate and human resources training, InterCall is a clear leader in providing the right set of online tools to help learning and development specialists strengthen their business and technology objectives."
InterCall Virtual Environment provides immersive and personalized learning through online events, webcasts, video conferencing and other forums – available just-in-time and with rich, expansive and persistent context. For HR and training applications, InterCall's virtual learning environment allows instant and easy access to content, subject matter expert and peers, delivering a platform that can guide members of the workforce to what they need when they need it, increasing the effectiveness and efficiency of corporate learning programs. It also provides tools, such as integration with internal social applications, weekly digest emails and enhanced personalization.
In its tenth year, the Best of Elearning! Awards program is the exclusive users' choice awards in the learning and HR technology marketplace. More than 3,000 nominations were made by learning and HR professionals across 27 product categories to honor best-in-class solutions. The Best of Elearning! winners will be published in the December editions of Elearning! and Government Elearning! magazines.
About InterCall
InterCall, a subsidiary of West Corporation, is the largest conference and collaborations service provider in the world, and a leading provider of global cloud-based Unified Communications services. Founded in 1991, InterCall offers telephony, messaging, conferencing and collaboration tools for businesses of all sizes, from large global enterprises to small or regional companies. With a global footprint and broad service capabilities, InterCall's flexible models for Hosted, Managed and On-Premise communication services help companies get the most out of their business processes.
InterCall's strong U.S. presence, including four call centers and 26 sales offices, is bolstered by operations in Canada, Mexico, Latin America, the Caribbean, the United Kingdom, Ireland, France, Germany, Australia, New Zealand, China, India, Hong Kong, Singapore and Japan. For more information, please visit InterCall or http://www.intercalleurope.com.
About Elearning! Media Group
Elearning! Media Group serves the $220 billion enterprise learning market. Elearning! Media Group, owned by B2B Media Group, LLC, consists of 13 media products including: Elearning! agazine, Government Elearning! magazine, e-magazines, e-mail newsletters, Alerts, website, Web Seminar Series, Elearning! Institute, Enterprise Learning! Summits and Enterprise Learning! Conference & Expo. In combination, these brands reach more than 2 million executives, practitioners and professionals, all evaluating or implementing enterprise learning and workplace technologies across their organizations each year.