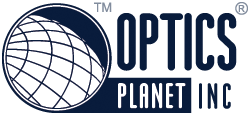 Northbrook IL (PRWEB) October 03, 2014
OpticsPlanet has partnered with Vortex Optics to bring the new exclusive Vortex OPMOD StrikeFire II red dot sight to its stores. This is the first Vortex Optics co-branded product in the OPMOD portfolio, which will be joining the ranks alongside optics, knives and tools from manufacturers such as Zeiss, EOTech, Browning and more.
Sold exclusively through OpticsPlanet.com, the new Vortex OPMOD StrikeFire II is jam-packed with exciting features. Built around a robust aluminum body and covered in a unique flat dark earth anodizing, this sight truly sets itself apart from other comparable red dot sights on the market. The light overall weight, user-selectable red and green dot illumination, and both eyes open field of view make the OPMOD StrikeFire II an excellent choice for many popular weapon platforms.
After extensive R&D and product testing from experts at both Vortex and OPMOD, the StrikeFire II has exceeded expectations in every category. However customers can rest assured that even if they do experience an issue, the Vortex OPMOD StrikeFire II is covered by the tried and true Vortex VIP Warranty.The OPMOD Vortex StrikeFire II represents a bold new step for both companies and OpticsPlanet and its OPMOD brand are thrilled to have their names stamped on the side of this optic.
About OpticsPlanet, Inc.
Founded in 2000, OpticsPlanet, Inc. is the leading online destination for technical and high-performance gear. OpticsPlanet, Inc. serves demanding enthusiasts and professionals who are passionate about their jobs, serious about their recreation, and devoted to their service. Currently offering over 700,000 items from 2,500 brands in 300 niche specialty categories, OpticsPlanet, Inc.'s wide selection of riflescopes, holsters, sunglasses, flashlights and more combined with great prices, in-house customer service and a knowledgeable team of specialists has helped it grow into one of the largest online retailers in the world.
In 2014, the company was recognized for the eighth straight year by Internet Retailer Magazine as one of the top 500 e-retailers in the United States. OpticsPlanet, Inc. has also been recognized by Inc. Magazine as one of the top 5,000 fastest growing companies in the country, and the Better Business Bureau has ranked them as A+.
Some of the stores in OpticsPlanet, Inc.'s portfolio include OpticsPlanet.com, Dvor.com – the world's first members only store devoted to gear – EyewearPlanet.com, Tactical-Store.com, and LabPlanet.com.