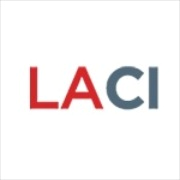 "Though LACI has many goals for this event, there is one primary mission: to connect entrepreneurs with investors."- Fred Walti II, Executive Director of LACI
Los Angeles, California (PRWEB) October 02, 2014
GloSho '14 is presented by The Los Angeles Cleantech Incubator (LACI) and will take place in Los Angeles from October 6th-7th, 2014 at the Los Angeles Theater Center. Speakers will include Governor Jennifer Granholm, EPA Administrator Gina McCarthy, California Air Resources Board Chairman Mary Nichols, California Energy Commission Chairman Robert Weisenmiller, NYSERDA Chair Richard Kaufman, and a host of thought leaders and policy makers.
"There is only one platform quite like GloSho. This is a truly unique opportunity for LA based Cleantech companies to showcase themselves to a global community of investors, entrepreneurs, customers and potential partners. GloSho is also an excellent opportunity for foreign companies to introduce themselves to some of the key stakeholders here in California.", said Fred Walti II, Executive Director of LACI. "Though LACI has many goals for this event, there is one primary mission: to connect entrepreneurs with investors. In addition to the incredible networking opportunities, this event also seeks to inform current and future stakeholders about the local,state and federal policies that are driving the growth of cleantech markets in California and the United States. We really believe that we have assembled the best group of panelists imaginable to address the relationship between policies and cleantech market growth."
Last year's inaugural event attracted over 400 participants, and had 70 speakers from more than 20 nations. Participants in the 2013 Global Showcase saw entrepreneurs presenting their innovative businesses, expert panels debating current topics in their respective fields, and policy leaders describing their vision for the future. GloSho'14 is the signature event of LACI's Global Innovation Network (GIN), which is a new transnational initiative, designed to foster global innovation and commercialization in the cleantech sector. The event will also feature an Investment Bootcamp, Investor Reverse Showcase, and a Global Company Showcase.
There will be an Investor & VIP Dinner on October 6th, an opportunity for conference attendees to have a private dinner with a select group of cleantech investors and international policy and business leaders. Entrepreneurs can choose which investor's table to sit at (while space is available on a first come, first serve basis), while other guests can connect with GloSho'14 speakers and panelists from the finance, government, and entrepreneurial communities. The Investor & VIP Dinner will be held on the top floor of the Los Angeles City Club, and will include a short program of featured speakers in attendance.
For more information or to register for the event, visit : http://www.glosho.org/
About The Los Angeles Cleantech Incubator (LACI)
LACI is a non-profit, public-private partnership that helps promising companies deliver market-ready cleantech solutions, and the jobs that come with them. LACI combines universities, research, government support, capital, entrepreneurs, corporate partners, and business association leaders in order to drive innovation throughout the regional economy. Learn more at http://www.laincubator.org