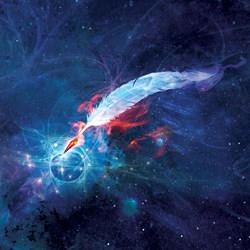 Our 5th place country this year was a surprise, South Africa. In recent years we have had more entrants from other smaller non-English speaking countries and 5th place changes quarterly
Hollywood, CA (PRWEB) October 01, 2014
Offices of the L. Ron Hubbard Writers of the Future contest announced the review of entrants from around the world including the top five countries in the world with the most amount of entrants for the 4th quarter of the contest, which ran from 1 July to 30 September. They are:
1) United States
2) Canada
3) United Kingdom
4) Australia
5) South Africa
"The United States is always number one and this quarter it is followed by Canada, United Kingdom and Australia, which are always the top four," contest Director Joni Labaqui stated. "Our 5th place country this year was a surprise, South Africa. In recent years we have had more entrants from other smaller non-English speaking countries and 5th place changes quarterly.
Other notable aspects of contest entrants for the 4th quarter are that the majority were male, but not by a large margin, and one fourth of all entrants are students. Our youngest entrant this quarter was a 12 year old female from Massachusetts and our oldest was a 99 year old female from Nevada.
Now in its 31st year, the Writers of the Future Contest began in 1983 and attracts entries worldwide in science fiction and fantasy. Twelve quarterly winners receive prize monies and, along with selected finalists, are published in an annual anthology, L. Ron Hubbard Presents Writers of the Future (Galaxy Press). The book is sold in bookstores and at Amazon.com and gives the winners the exposure that they need.
Inspired by multiple New York Times best-selling author L. Ron Hubbard, the merit-based Writers of the Future Contest was initiated by him to discover and encourage talented beginning writers of science fiction and fantasy, and thus launch careers.
The idea has proved very successful. Hundreds of winners have had successful writing careers following their win and publication in the anthology, and to date has launched the careers of 12 New York Times bestsellers including:
Jo Beverley, Tobias S. Buckell, Nancy Farmer, Eric Flint, Karen Joy Fowler, Tim Myers, Patrick Rothfuss, Lisa Smedmen, Dean Wesley Smith, Elizabeth Wein, Sean Williams, and Dave Wolverton aka David Farland.
For more information on the contest visit http://www.writersofthefuture.com