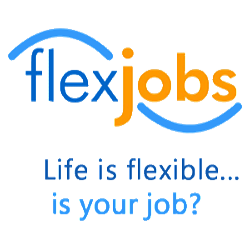 "As we gather new insights into today's workforce, additional evidence mounts to challenge the historical assumption that employees perform best in the traditional office environment," said Sara Sutton Fell, Founder and CEO of FlexJobs.
Boulder, CO (PRWEB) October 02, 2014
More than half (54%) of the 1,500 respondents to a recent FlexJobs survey report that their home, not the office, is their location of choice to undertake important job-related assignments. An additional 18% said they would choose the office but only outside standard hours, while only 19% said they would go to the office during regular working hours. This aligns with another major finding of the survey: the number one reason people think they would be more productive working from home is a reduction of office politics (61%). Reduced stress from commuting (60%) and fewer interruptions from colleagues (59%) were also significant factors.
"As we gather new insights into today's workforce, additional evidence mounts to challenge the historical assumption that employees perform best in the traditional office environment," said Sara Sutton Fell, Founder and CEO of FlexJobs, the leading online service for professionals seeking flexible work opportunities. "If people don't feel the traditional office is where they can be most productive, regardless of the reason, it's time for companies to re-evaluate the pressure that they are placing on our staffs' location."
Additional key findings include:
Employer Benefits: Employees are willing to make bottom-line saving sacrifices in exchange for telecommuting options, with one in five respondents amenable to a 10% pay cut, 22% willing to forgo health benefits and 18% willing to work more hours. Additionally, 82% of respondents said that they would be more loyal to their employers if they had flexible work options. 39% have turned down a promotion, not taken or have quit a job because of a lack of flexible work options.
Types of Flexible Work: While telecommuting is the most commonly thought of type of work flexibility – and is the most in demand, with 79% of respondents being "open" to a job that is 100% telecommuting – there are other flexible work situations that are also in demand. The second most popular choice is to have an alternative or flexible schedule (47%), followed by a partial telecommuting job (44%), part-time job arrangement (45%), and freelance contracts (39%) are also in demand.
Reasons for Wanting Flexible Work: For the third year in a row, the number one reason people seek flexible work is for work-life balance (74%) but not just for family reasons, as is often expected (52%). This finding is even more compelling given that 71% of the respondents are parents with kids under 18 living at home.
Other primary reasons for wanting flexible work are time and cost savings, as well as a reduction in commuting stress. 76% of respondents have had a daily round trip commute of over an hour, and of those, 21% had a daily commute of over 3 hours. Additionally, 36% specify that high gas prices play a role, and approximately one in four said their health or their desire to travel more affect their decision. Finally, one in five cite the local job market, the environmental benefits of flexible working, the desire to exercise more, or the need to take care of a family member as other contributing factors.
Scams: Job scams are a concern for more than four out of five of flexible job seekers. This reflects the grim reality that for every one legitimate work from home job available online, there are 60-70 scams. The vast majority of respondents has encountered at least one scam during their job searches.
*Demographic breakdown of respondents: Age: 79% between 30-59 years old; 9% between 20-29 years old; 10% between 60-69 years old; Education: 79% have a college degree, 29% of those being graduate degrees. 16% have some college but no degree, 4% have high school degree/GED; Career Level: 9% Entry, 59% Experienced, 22% Manager, 10% Executive.
To request additional information about this survey and its findings, please contact Kathy Gardner at kgardner(at)flexjobs(dot)com.
About FlexJobs
FlexJobs is the leading online service for professionals seeking telecommuting, flexible schedule, part-time, and freelance jobs. With flexible job listings in over 100 career categories, and opportunities ranging from entry-level to executive, freelance to full-time, FlexJobs offers job-seekers a safe, easy, and efficient way to find professional and legitimate flexible job listings. Having helped over 900,000 people in their job searches, FlexJobs has been included in Forbes' Top 100 Websites for Your Career, Mashable's '7 Job Boards to Find Your Dream Job,' and is one of Working Mother's 'go-to' career sites for working moms. FlexJobs is also a proud partner in the 1 Million for Work Flexibility initiative, which seeks to unite people advocating for work flexibility.