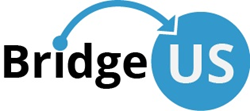 "Bridge US is revolutionizing the immigration application process by making it simpler and more affordable for everyone, from HR staff at large corporations to small business owners," said Romish Badani, Co-Founder & CEO of Bridge US.
San Francisco, CA (PRWEB) October 03, 2014
Bridge US, a venture-backed immigration software company, today launched Bridge US for Business which aims to simplify the entire immigration application and management process. The platform enables Human Resources professionals and small business owners to procure work visas and Green Cards from start to finish using Bridge US's automated platform. The company, known as a trusted provider to the immigrant community, also expanded its offering for individuals which provides a low-cost and simple way for people to optimize their chances of securing approval on applications for naturalization, family Green Cards, and DACA.
Bridge US for Business Offers Efficiency, Transparency, and Collaboration
For HR professionals and small business owners, securing H-1B visas for foreign nationals is a time-intensive, confusing, and expensive process. Bridge US' new offering solves these problems by providing transparency to all parties involved in the immigration process, including lawyers, HR departments or small business owners, and foreign nationals who are pursuing a first or renewed visa. With a technology approach akin to that of TurboTax, Bridge US offers an affordable, highly collaborative workflow platform that enables HR professionals and small business owners to accurately complete applications and efficiently manage and execute the immigration process from start to finish.
Bridge US for Business features an intuitive online dashboard that HR managers and business owners can use to easily track and manage the immigration status of all their employees. Additionally, when an employee needs to renew their H-1B visa, for example, the platform proactively notifies the business owner and/or HR manager. The platform then walks the user through the immigration process by tracking the status of each step and providing clear instructions for completing these steps directly in the application, including uploading required supporting documents. The platform also enables constant collaboration between the company, employee, and a team of vetted, nationally-recognized immigration attorneys, who have a 99.8 percent approval rate across more than 10,000 applications and over 20 years of experience.
"Bridge US is revolutionizing the immigration application process by making it simpler and more affordable for everyone, from HR staff at large corporations to small business owners," said Romish Badani, Co-Founder & CEO of Bridge US. "By providing a comprehensive technology + people-based solution, we're offering the most efficient and transparent way for companies to secure visas and Green Cards for their employees."
Bridge US for Individuals Offers Ease, Affordability and Access
Updates to the Bridge US platform for individuals include an enhanced user interface which enables users to walk through every step of securing a visa, from eligibility through approval. The Bridge US web-based, self-service tool asks users for answers to basic questions that the software then uses to automatically prepare the application and check for errors. Users can either apply themselves or they can access attorneys for as little as $400 – a fraction of typical attorney fees. The site also features additional forms including those for Green Card renewal, the ability to collaborate with multiple parties through the platform, and provides examples of evidence, such as USCIS records required to support the application – dramatically improving efficiency and visibility around the process.
"Immigration law is complex and constantly changing, so introducing an automated platform to simplify the process and allow seamless collaboration between HR, foreign nationals, and counsel is an ingenious innovation that will significantly improve the process of preparing and tracking visa applications," said Michael Serotte, founder and senior partner of the Serotte Law Firm. "Today's global workforce is increasingly affected by immigration law, and there is a deep need for a complete immigration solution like the one offered by Bridge US."
About Bridge US
Bridge US is empowering immigrants to live, study, and contribute to companies in the United States by revolutionizing the immigration process. Its innovative technology platform dramatically simplifies the immigration process and makes high quality legal services affordable. Individuals and businesses can discover their immigration options, complete an application, and manage their immigration status.