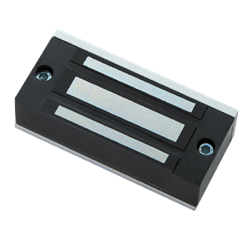 (PRWEB) October 02, 2014
Locks-Magnetic.com, a famous magnetic lock company, now announces that they will present the high quality 70kg single door magnetic mini locks. Moreover, these brand new products are made with secure materials.
According to the company's marketing specialist, Locks-Magnetic.com is now working hard to make more high quality items. Now, all these brand new items are available at discounted prices, up to 30% off.
According to the sales representative of the company, its 70kg single door magnetic mini locks are among the hottest items in the advertising industry. Locks-Magnetic.com has a team of inspiring designers who never compromise on quality. They insist on using the best materials to make magnetic locks. They are now striving to meet the diverse needs of different customers by adding hundreds of new products to the company's product line.
Among them, 70KG Single Door Magnetic Mini Locks are very popular. Some product description of the company's 70KG Single Door Magnetic Mini Locks is as follows:

Lock Dimension: 90Lx39.5Wx20H (mm)
Armature Plate Dimension: 90Lx33Wx9.8H(mm)
Holding Force: 70kg(120Lbs)
Input Voltage: 12 or 24VDC
Current: 12V/300mA or 24V/150mA
Suitable: File Cabinet Display Cabinet
Surface Temp: ≤+20℃
Operating Temp: -10~+55℃ (14-131F)
Humidity: 0~90% (non-condensing)
Cover Finish: Anodized aluminum
Lock Finish: Zinc
Armature Plate Finish: Zinc
Weight: 0.7 KG
About Locks-Magnetic.com
Locks-Magnetic.com is a leading online store of high quality magnetic lock products. With an aim of offering the most affordable and convenient products, the company often announces new innovative products. In addition, it launches big promotions at its one-stop-shop website frequently. Customer service is the top priority of this professional supplier.
More details about the company and its high quality products can be found at http://www.locks-magnetic.com/Magnetic/180KG/4.html.