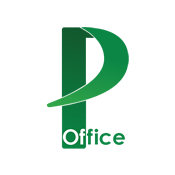 An essential tool for any business that needs to effectively manage their communication systems.
Indianapolis, IN (PRWEB) October 24, 2014
CTI Group a global provider of carrier-grade software solutions and services which empower organizations through communication analytics, are pleased to announce the latest innovative features added to Proteus Office version 7, their call accounting application. Proteus Office is specifically designed to help SMEs effectively manage their communications expenses, and this latest release will help to immediately unlock hidden cost savings and is capable of delivering a return on investment (ROI) in less than 4 months.
Proteus Office enables business managers to effortlessly monitor and manage their communication expenses. Its innovative design means that interfacing with businesses telephone systems is quick and simple. In addition Proteus Office includes local tariff databases for a number of countries including UK, Republic of Ireland, and many Middle Eastern countries, allowing calls to be priced and compared with the rates of alternative suppliers.
This latest release incorporates many new reporting enhancements, with the introduction of over a dozen new standard reports, improved scheduled reporting output formats, and the support for PIN codes within reports. In addition this latest version of Proteus Office has been tested on most Windows operating systems which include Windows 8 and Windows 8.1.
Trevor Davis, Head of Products at CTIG, commented that "Our Proteus Office solution has become an essential tool for any business that needs to effectively manage their communication systems. It consolidates the best features of some of our previous versions of the product and extends support to a number of important new regions for CTI Group. It fits well into our portfolio, being a simple product to install and use, and offering businesses a functional tool to manage their phone systems without the complexity of a large enterprise solutions."
With a choice of over 30 easy-to-use reporting templates and a custom report generator, Proteus Office is the fastest way to ensure that telephony activity and expenditure is controlled. Business managers can now effortlessly monitor call volumes and costs by company, department, individual teams and employees.
Proteus Office has a built in 30-day free trial.
About CTI Group (Holdings) Inc,
CTI Group (Holdings) Inc. is an international provider of electronic invoice processing and management, enterprise communications management software and services solutions, and carrier class voice over internet protocol (VoIP) management applications. CTI Group's Analysis, SmartBill®, SmartRecord® and Proteus® product suites offer Carriers a full array of Cloud-based, real-time solutions for traffic analysis, post-billing call analysis, customer care and call recording. CTI Group's products are used by some of the top service providers in North America and Europe, and play a trusted role in managing telephony costs at major corporations internationally. Headquartered in Indianapolis, CTI Group maintains overseas offices in London and Blackburn, UK. For more information, please visit CTI Group's website at http://www.ctigroup.com
Safe Harbor Statement
Safe Harbor Statement -- This release may contain "forward-looking" statements. Examples of forward-looking statements include, but are not limited to: (a) projections of revenue, capital expenditures, growth, prospects, dividends, capital structure and other financial matters; (b) statements of plans and objectives of CTI Group or its management or Board of Directors; (c) statements of future economic performance; (d) statements of assumptions underlying other statements and statements about CTI Group and its business relating to the future; and (e) any statements using such words as "anticipate", "believe", "estimate", "could", "should", "would", "seek", "plan", "expect", "may", "predict", "project", "intend", "potential", "continue", or similar expressions. CTI Group's ability to predict projected results or the effect of events on CTI Group's operating results is inherently uncertain. Forward-looking statements involve a number of risks, uncertainties and other factors that could cause actual results to differ materially from those discussed in this document, including, but not limited to: economic conditions, risks associated with conducting business outside the United States, ability to obtain a loan facility or receive additional advances from beneficial owners, if needed, incurring additional losses, impact of accounting pronouncements, recording additional impairments, ability to maintain an effective system of controls over financial reporting and disclosure controls and procedures, effects of the recent U.S. recession and unstable global economy, ability to attract and retain customers to purchase its products, ability to develop or launch new software products, technological advances by third parties and competition and the risks described in CTI Group's periodic reports filed with the U.S. Securities and Exchange Commission.