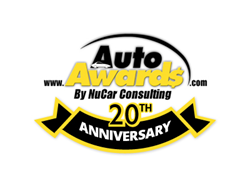 By working alongside our clients, we are able to develop clear objectives to meet their customer loyalty needs.
Odessa, DE (PRWEB) December 23, 2014
With another decade of service to its clients under its belt, the team at AutoAwards, Inc. is pleased to announce its 20th anniversary of providing customer loyalty programs. In the words of President Christopher Blum, "our ability to keep our ears to the ground and innovate our products and services has kept us the best at what we do." Twenty years of excellence in loyalty marketing speaks volumes to this point.
Established in 1994, AutoAwards, Inc. has been a pioneer in the arena of customer loyalty solutions and rewards programs for both the automotive and marine industries. They remain today a leader in custom branded retention programs for dealerships large and small.
When asked to identify the one key ingredient to their success, Blum summarized their strategy that's worked for two decades and counting. He explained that his company's clients tend to have many things on their minds when managing their dealerships, so offering specialized customer retention for them is not only highly effective, but relieving in that this part of their business is kept carefully managed by their partners at AutoAwards. "We have teams in the field and at the office that are continuously troubleshooting, benchmarking and goal setting to improve client results so that they're freed up to focus on what they're good at," Blum added. "By working alongside our clients, we are able to develop clear objectives to meet their customer loyalty needs."
Like any successful company that stands the test of time, AutoAwards, Inc. has evolved over time in order to stay ahead of the curve for its clients.
One constant does remain, however, in the automotive and marine markets: maintaining lasting personal relationships with customers is proven beneficial time and time again. A recent Bain and Co. study showed that a 5% increase in customer retention can translate to as much as a 75% increase in company profitability, a statistic that AutoAwards, Inc. takes to heart as it constantly works to build clients' relationships. Although technology has changed through the years, fostering these strong relationships has been the foremost goal for the AutoAwards team. This has consistently been met and exceeded through a host of strategies, like points programs, real time rewards, onsite training and support, targeted email campaigns and other tools integrated at the dealership level that make enhancing the customer experience a seamless part of their client dealerships' day to day operations.
Twenty years of satisfied clients and their enduring customers is reason enough for celebration as the AutoAwards team looks forward to many more. Understanding that customer loyalty is the heartbeat for thriving businesses and leveraging its benefits for satisfied clients puts AutoAwards, Inc. in the "driver's seat" as it continues to lead in the area of customer retention and relationship marketing.