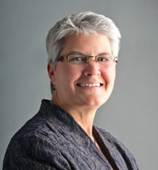 The upcoming ESA Leadership Summit is a must-attend event for anyone in the security industry. It's definitely worth the investment I make to come here.
Irving, Texas (PRWEB) October 02, 2014
Courtney Berg, president and CEO of CourtSide Consulting, was recently announced as a speaker for the 2015 Electronic Security Association (ESA) Leadership Summit. Berg joins Dan Schawbel, Patrick Thean and Rochelle Carrington on the speaker list for the Summit, which is scheduled for Feb. 8-11 at the Pointe Hilton Tapatio Cliffs Resort in Phoenix, Ariz.
Berg is an avid human resources and business management professional with more than 25 years of experience in large, small, for-profit and nonprofit enterprises. Throughout her career, Berg has been appointed to the Colorado Small Business Council by Colorado Governor John Hickenlooper, earned a position on the Colorado Small Business Development Center Advisory, and garnered designation as a certified Small Business Development Center Consultant and Senior Professional in Human Resources. Today, Berg uses her expertise to develop practical management solutions for businesses that will help them increase their effectiveness and bottom line.
At the Summit, Berg will present important employment concepts in an entertaining session entitled, "HR When You Don't Have an HR Department." In the session, which will be held on Tuesday, Feb. 10 at 4 p.m., Berg will use humor to illustrate what comprises a practical human resources program and guide attendees through related laws. Berg will also cover the top HR rules that small businesses must live by to ensure they can handle the most common HR issues appropriately and lawfully. The informative session is graciously sponsored by Telguard, a Gold ESA Leadership Summit Sponsor.
"The upcoming ESA Leadership Summit is a must-attend event for anyone in the security industry," said Joe Nuccio, chair of ESA's Industry Advisory Group (IAG) and CEO/president of ASG Security. "From the knowledge shared by first-class speakers to the connections made during the networking events, it's definitely worth the investment I make to come here."
Headquartered at the Pointe Hilton Tapatio Cliffs Resort, the 2015 ESA Leadership Summit is formatted to appeal to security industry professionals who want their businesses to thrive, not just survive. Accordingly, the Summit will feature a robust speaker and seminar line-up to give attendees actionable and applicable takeaways that they can immediately implement. The event is sponsored by Interlogix, Honeywell, Telguard, Altronix, Security America Risk Retention Group, Alarm.com, Digital Watchdog, Fleetmatics, Kwikset, Linear, OpenEye, OPTEX, Perennial Software, Rutherford Controls, Security Partners, United Central Control, and WeSuite.
For information about the 2015 ESA Leadership Summit, go to http://www.ESA-Summit.com or contact Shannon Murphy at 972-807-6835. For Leadership Summit sponsorship opportunities, please contact Jessica DaCosta at Jessica.DaCosta(at)ESAweb(dot)org or call her at 972-807-6827.
ABOUT ESA
Established in 1948, the Electronic Security Association (ESA) is the largest trade association representing the electronic life safety and security industry. Member companies install, integrate and monitor intrusion and fire detection, video surveillance and electronic access control systems for commercial, residential, industrial and governmental clients. In cooperation with an alliance of chapter associations, ESA provides technical and management training, government advocacy and delivers information, advice, tools, and services that members use to grow their businesses and prosper. ESA may be reached at (888) 447-1689 or on the Web at http://www.ESAweb.org.