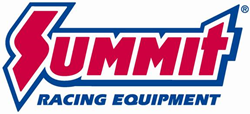 (PRWEB) October 03, 2014
A lot of OEM replacement parts for modern diesels used to be available only at the dealer. But thanks to Dorman, a lot of those parts are now available at Summit Racing, and for a lot less than what the dealer would charge.
Dorman's diesel line features parts that are common wear items or parts that have a high failure rate. Instead of merely copying the OEM design, Dorman reengineers them to eliminate the factory failure points. Dorman also designs its replacement parts so you only replace the broken item, not an entire assembly or module, and all of the hardware, gaskets, etc. needed to complete the repair are included. That saves both time and money.
Summit Racing carries new Dorman diesel replacement parts including:
Exhaust Manifolds for Ford and Dodge/Ram
Diesels run hot, especially turbocharged diesels. That means the exhaust manifolds are susceptible to fatigue and cracking due to extreme temperature variations and hot/cold cycles. Dorman exhaust manifolds are made from OEM-quality or better materials and fit like factory. Summit has them for Ford 6.9/7.3L Powerstroke and Dodge/Ram 5.9/6.7L Cummins engines.
Dorman Fuel Pump Driver Module for GM Duramax
Dorman reengineered its fuel pump driver module to address the failure points in the OEM design. They have a newly designed microprocessor that provides greater response time and reliability; it effectively regulates voltage to the fuel pump and maintains proper fuel pressure over the full operating range of the engine. The cover is powdercoated for better corrosion resistance, and rubber mounting bushings position the module away from vehicle mounting points for increased protection from corrosion. The module is available for 1995-2002 GM 6.5L Duramax.
EGR Cooler for Ford 6.0L Powerstroke
The OEM EGR cooler on Ford's 6.0L is known to fail, even at relatively low mileage. Dorman offers two types. The OEM-style cooler improves on the factory design by using fully welded internal fins instead of brazed fins. The Dorman-engineered cooler has a straight tube core that reduces soot collection and has no fins to come apart. Both coolers come with gaskets and hardware.
Dorman also has online resources available at Dormandiesel.com. It features a Diesel Buyers Guide that lists every diesel-specific part Dorman makes, plus application and part crossover information. It also has a Resource Library with how-to videos, parts lists by application, and more.
SEE ALL DORMAN DIESEL REPLACEMENT PARTS AT SUMMIT RACING
Summit Racing Equipment
http://www.SummitRacing.com
1-800-230-3030