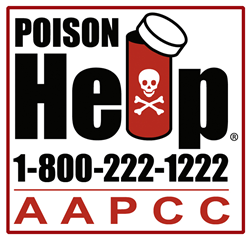 Naya... will be a tremendous asset for AAPCC.
Alexandria, VA (PRWEB) October 06, 2014
The American Association of Poison Control Centers (AAPCC) has named Naya McMillan, DrPH, MS, as its new National Data Services director, announced AAPCC Executive Director Stephen T. Kaminski, J.D.
Naya joins AAPCC from The Lewin Group where she served as a senior consultant. With broad experience in the fields of public health and health policy, Naya managed projects for a variety of health policy initiatives (e.g., public health preparedness, response and recovery; healthcare reform; community resiliency and cost of illness studies). One such project was an AAPCC-commissioned Lewin Group study determining the value of poison control centers.
Additionally, Naya has conducted research on the detection and management of disasters arising from radiation, nuclear, biological and toxicological exposures and has contributed to the development of multiple emergency operations plans for local, State and Federal emergency preparedness and response programs.
"Naya's extensive experience and public health knowledge will be a tremendous asset for AAPCC," said Kaminski. "She has a proven track record as a leader and I am excited about the vision, insight and unique perspective she will contribute as we work to advance the lifesaving mission and work of America's poison centers.
"I am thrilled to be joining AAPCC and, with my public health background and familiarity with AAPCC, this is a natural fit," said McMillan. "It is always rewarding to work with groups of committed individuals striving towards a common cause and I look forward to contributing to the poison centers' mission."
As National Data Services director, McMillan is responsible for overseeing all aspects of AAPCC's data services and data sales programs, as well as overseeing the data request process and assisting with the coordination and management of the National Poison Data System.
For more information, the media may contact Brett Schuster, AAPCC associate manager, Public Relations and Government Affairs, at 703.894.1865 or schuster@aapcc.org.
AAPCC supports the nation's 55 poison center members in their efforts to treat and prevent drug, consumer product, animal, environmental and food poisoning. Members staff the Poison Help hotline at 1-800-222-1222 that provides free, confidential, expert medical advice 24 hours a day, seven days a week, 365 days a year from toxicology specialists, including nurses, pharmacists, physicians, and poison information providers. In addition, AAPCC maintains the only poison information and surveillance database in the United States, providing real-time monitoring of unusual poisoning patterns, chemical exposures and other emerging public health hazards. AAPCC partners with federal agencies such as EPA, HRSA and the CDC, as well as private industry.
To learn more, visit http://www.aapcc.org, like us on Facebook, follow us on Twitter, or read our blog at aapcc.wordpress.com. To join your voice with other poison center supporters, register for AAPCC advocacy network at http://www.capwiz.com/aapcc – click on "Action E-List."