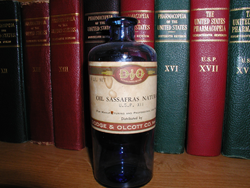 Like any tablet or capsule, in order for the material inside to be absorbed by the body, it must first disintegrate and dissolve.
Rockville, MD (PRWEB) October 02, 2014
USP has a long history setting quality standards for botanical products, vitamins and minerals. And although the individual products have changed little over time, their use in the medical community and the way they are regulated by government continues to evolve.
USP explores the evolution of the dietary supplement industry from 1820 to the present day in a 3-part series on the USP Quality Matters Blog. The blog reports are timed to coincide with Food Safety Education Month and precede the 20th anniversary of the Dietary Supplement Health and Education Act. The blog reports include:
A Return to Our Roots: Chief Science Officer Dr. Srini Srinivasan writes about USP's history setting quality standards for dietary supplements, vitamins and minerals in the years before the passage of the Dietary Supplement Health and Education Act in 1994.
International Regulators Respond to a New & Growing Industry: Dr. Gabriel Giancaspro, Vice President of Foods, Dietary Supplements and Herbal Medicines explores how the dietary supplement industry continues to evolve both in the US and abroad in the years since DSHEA was enacted.
Consumers Choose Quality Supplements with the Help of the USP Verified Mark: John Atwater, Senior Director of USP Verification Program, explains how consumers can choose quality supplements by looking for the USP Verified Mark - which indicates the product not only meets, but surpasses current supplement regulations.
Additional blog posts about food quality and contamination are also part of USP's ongoing efforts to raise awareness about the integrity and safety of food.