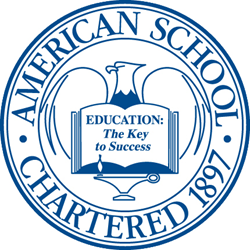 Lansing, IL (PRWEB) October 28, 2014
American School is pleased to be an exhibitor at the All Michigan Counselors Fall Conference. The event is scheduled for November 2-3 at the Auburn Hills Marriott at Centerpoint in Pontiac.
Counselors attending the event may visit American School's booth virtually all day Sunday, November 2, and from 8 a.m. to 4 p.m. on Monday, November 3, to learn more about American School's Independent Study Program, which allows students at resident high schools to take individual courses for credit recovery or enrichment purposes. American School also offers two high school diploma programs of its own, a General High School Program for students planning on joining the workforce after graduation and a College Preparatory Program for students planning to attend a four-year college or university.
American School is accredited by the Middle States Association of Colleges and Schools Commissions on Elementary and Secondary Schools (MSA-CESS), Ai (Accreditation International) and NCPSA (the National Council for Private School Accreditation) and is recognized by the State of Illinois as a non-public high school.
For more information, call 866-260-7221 or visit http://www.americanschool.org.