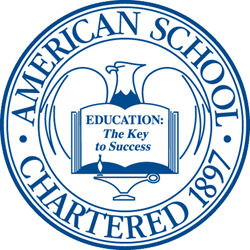 Lansing, IL (PRWEB) November 04, 2014
American School is pleased to exhibit at the ISCA Fall Conference to be held November 6-7 at the Marriott East Hotel in Indianapolis.
School counselors attending the convention are invited to stop by table 5 in the atrium foyer on Thursday, November 6, from 8 a.m. to 4:30 p.m. and on Friday, November 7, from 8 a.m. to 2 p.m. to learn more about American School and the services it provides to students and schools.
American School has been a leader in distance education since 1897 and has helped more than three million students across the country and around the world earn their accredited high school diplomas. In addition to offering its own accredited diploma programs, American School also offers individual courses to students who attend brick and mortar high schools and may need to recover credits. Thousands of schools use American School's Independent Study Program to help their students graduate on time. Individual courses typically cost between $150 and $300, and students and counselors have access to a password-protected online center where they can view grades and receive other helpful information.
American School is accredited by the Middle States Association of Colleges and Schools Commissions on Elementary and Secondary Schools (MSA-CESS), Ai (Accreditation International) and NCPSA (the National Council for Private School Accreditation) and is recognized by the State of Illinois as a non-public high school.
For more information, call 866-260-7221 or visit http://www.americanschool.org.