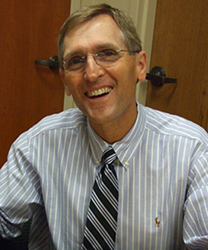 Richardson, TX (PRWEB) October 02, 2014
Dr. Kerry M. Goad of Goad Dental honors Dental Hygiene Month this October by educating patients about gum disease and treatment for it. Gum disease, or periodontal disease, is not something that will heal on its own. Patients can receive advanced dental care in Richardson, TX to treat their disease. The LANAP® protocol is a minimally invasive laser surgery that treats periodontal disease with a high success rate and promotes healing.
Gum disease is a common problem throughout the United States. When periodontal disease occurs, there is an active infection living in the gums. This infection has the ability to enter the bloodstream. Links have been found that tie this dental infection to a long list of serious medical problems, including heart disease, stroke, cancer, diabetes, and premature birth. Yet, these effects can likely be avoided by receiving proper dental care in Richardson, TX. The LANAP® protocol is an advanced and FDA cleared treatment that puts patients back on the road to having infection free mouths.
The LANAP® protocol is popular not only for its high success rates; it also gives patients the comfort they have a right to expect from dental appointments. In treating the moderate to advanced stages of gum disease, Dr. Goad uses a laser without the need for cutting or stitches. Patients find that their discomfort following the appointment is so minimal that most of them return to their normal activities immediately. The laser, called the PerioLase® MVP-7™, differentiates between diseased tissue and healthy tissue, so it does not kill the healthy cells that are needed to repair the structure around teeth. In fact, it actually stimulates the gum tissues to heal and reattach to the teeth, and encourages the regrowth of bone that is lost to this disease.
Anyone interested in learning more about the LANAP® protocol and other options of effective dental care in Richardson, TX should visit Dr. Goad's website or call his office. Dr. Goad enjoys providing the education that patients need in order to make wise decisions regarding their oral health.
About the Doctor
Goad Dental is a general practice offering patients personalized dental care in Richardson, TX. Dr. Kerry M. Goad received his Doctor of Dental Surgery (DDS) from Baylor College of Dentistry in Dallas, Texas. He completed advanced training in restorative dentistry at the L. D. Pankey Institute in Key Biscayne, Florida, and is part of one percent of dental professionals providing the LANAP® FDA cleared laser procedure for gum disease treatment. To learn more about Goad Dental and their dental services, visit their website at http://www.dallasgumsurgery.com and call (972) 690-6653.