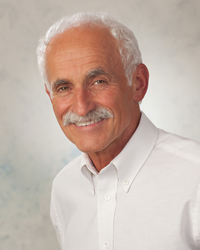 Hudson, NY (PRWEB) October 02, 2014
Dr. Robert E. Danz recognizes Dental Hygiene Month in October by educating patients on the importance of addressing dental issues in a timely manner. There are a wide variety of dental conditions that can only become progressively worse if left untreated, and issues such as gum disease can ultimately become problematic for a multitude of reasons. Through his Hudson, NY dental office, Dr. Danz is able to offer a number of dental services, including a minimally invasive periodontal disease treatment option known as the LANAP® laser protocol.
According to recent data from the Centers for Disease Control and Prevention (CDC), close to half (47.1 percent) of all American adults are currently enduring some form of gum disease. This is a troubling statistic, as periodontal disease can lead to tooth loss and other severe medical conditions, including cancer and cardiovascular disease. The possibility that allowing periodontal disease to linger can ultimately result in such conditions should be more than enough to spur sufferers of periodontal disease to seek treatment, yet it is still the case that treatment is frequently avoided or at least significantly delayed.
The Hudson, NY dental office of Dr. Danz seeks to assist in this manner through the availability of LANAP® laser treatment, which does not require the doctor to use a scalpel or sutures in correcting issues relating to gum disease. This minimally invasive procedure is able to specifically target the harmful bacteria in the pockets of the gums by utilizing the PerioLase® MVP-7™, which also allows the healthy gum tissue to remain intact. The procedure is therefore able to reduce the recovery time necessary while improving the comfort experienced by the patient.
Individuals who are interested in treating their periodontal disease through the options offered by Dr. Danz should call his Hudson, NY dental office at their earliest convenience. The minimally invasive treatment option available through the LANAP® laser protocol is one way patients of Dr. Danz can recognize that October is Dental Hygiene Month, as the treatment of periodontal disease is an exceptionally important component for anyone who is truly serious about maintaining proper dental health and avoiding the future issues that can arise from neglecting care.
About the Doctor
Robert E. Danz, DDS, is a general dentist offering personalized dental care for Hudson, NY gum disease patients. Not only does Dr. Danz run his own practice, he is involved in his community. Dr. Danz received his dental degree from the New York University College of Dentistry after earning his bachelor's degree from Long Island University. He has also taken numerous postgraduate education courses, specifically focusing on cosmetic and restorative dentistry. Dr. Danz is part of one percent of dental professionals providing the LANAP® FDA cleared laser procedure for gum disease treatment. To learn more about Robert E. Danz, DDS and his dental services, visit his website at http://www.hudson-dental.com and call (518) 444-4215.