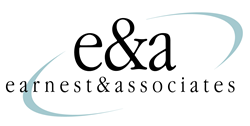 Baltimore, Maryland (PRWEB) October 03, 2014
Earnest & Associates' (E&A) annual customer survey has shed light on many of the challenges and opportunities facing decision makers in the wholesale /distribution and manufacturing industries. E&A customers, who are headquartered in 28 U.S. states, collectively employ over 15,000 and generate over $13 billion in annual sales. Nearly 200 small to medium sized business (SMB) executives participated in the survey from August to September, 2014.
Respondents provided input on a number of timely issues including the benefits of enterprise resource planning (ERP) systems, industry best practices, social media, emerging technologies and value-added support services.
Challenges and opportunities identified in the 2014 survey include:
•66% report that reducing pick, pack and ship errors is the most critical warehouse management issue
•Improving operational efficiency (64%) and customer service (51%) are cited as the major benefits offered by ERP systems
•Over half (59%) of all wholesalers identify Business Intelligence (BI) as their most important continuous improvement objective
•52% of the larger companies within the survey sample report a keen interest in mobile technologies
•Nearly half (49%) of all wholesalers are not confident that customer service representatives (CSRs) can easily identify their 'service drain' customers
•SMB enterprises tend to be underrepresented on B2B social media platforms such as LinkedIn
•Many wholesalers (43%) rate third party support services as very important to helping improve their physical inventory processes
Read more about the 2014 E&A Survey by visiting the E&A Blog.
About Earnest & Associates
E&A are profitability improvement specialists who promote best practices in the wholesale/distribution and manufacturing industries using advanced ERP and warehouse management solutions. E&A is headquartered in Baltimore, Maryland and employs over 60 people in ten offices located in the eastern, southern and mid-western U.S. For additional information, visit http://www.earnestassoc.com.