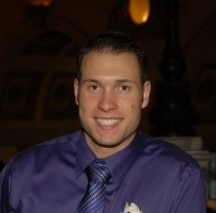 "Low-testosterone is the culprit, and Progene® is the solution," says Dr. Ford of Houston, Texas.
Cincinnati, OH (PRWEB) October 03, 2014
It makes sense that so many Progene® Healthcare providers practice in the great state of Texas. After all, the Texas Medical Center in Houston is the largest in the world and has one of the highest densities of clinical facilities.
The network immediately appealed to Dr. Stephen Ford, whose practice is in Houston:
"I love the natural aspect of Progene®. It's the only way to go. And for my patients, who are beginning to show signs of low-t but are by no means ready for testosterone replacement, Progene® is the answer."
"Living in Houston, the 'energy corridor,' means thousands of men sit behind desks all week along and when they try to run on the weekends, they can't." Dr. Ford continues, "These men are in their 30s and 40s, the time testosterone levels start to decline. They come into my practice complaining that they can't stay motivated, can't lose weight, feel depressed, and have high blood pressure. Far too often, my patients come to me thinking they can't live a good life because they're getting old. I tell them age has nothing to do with it. Low-t is the culprit, and Progene® is the solution."
"It's the best tool I have in my office for men experiencing signs of low testosterone," adds another Texan, whose practice is in Arlington.
Doctors in Dallas also noted that referring patients to Progene's site was "a professional and successful way to introduce Progene® to patients."
Texas doctors agree that "Are my levels low?" is the most typical question asked by male patients over 35. Not only can the doctors administer Progene's® Testosterone Test Kit to men who want to know their level numbers, but they can also recommend Progene's® testosterone supplement- Doctor Trusted and has been helping men for over 11 years.
Doctors in urology, internal medicine, geriatrics, family practice, and chiropractic medicine make up the demographics of the national network with multiple doctors in every US state including Hawaii and Alaska.
Progene® customers are signing up free of charge, too.
Enrolling to get answers to questions concerning lab results and treatment options, customers have the opportunity to be quickly referred to a network physician close to home. Such a system gives providers the extra benefit of a built-in patient base. "The network brings doctors and patients together," explains Michael Lee. "We make the process fast and easy -- all at no cost. Joining takes 30 seconds."
Time magazine's recent cover story, "Manopause?!" reveals the importance of such a network.
Author David Von Drehle discusses doctors who unnecessarily "prescribe testosterone off-label for [non-qualified/sub-clinical] men with borderline low or even low-normal T levels." Recommending Progene® as a natural alternative rids providers of the liability accompanying the writing of non-qualified prescriptions.
Furthermore, listed within the article are the dangerous side-effects of synthetic testosterone that recently triggered law suits and FDA re-review.
Once again, network providers who recommend Progene® as a natural alternative can spare patients the side effects of prescription "topical gels, injections, nasal sprays and patches" while decreasing their own liability profile.
Threat of patient departure has been a key motivator to write off-label prescriptions, writes Von Drehle. There again is another Progene® advantage. A natural alternative for sub-clinical patients, Progene® provides physicians with another interim treatment option before having to resort to prescriptions.
Finally, Progene® is the only brand in the country with a testosterone test kit.
Network providers quickly began purchasing test kits as a lower cost, more convenient and less invasive method for tracking patients' results -- before and after taking Progene®.
Visit http://www.ProgeneHealthcare.com and see the value participating in a national network for providers and customers alike.
About Progene®
Founded in 2003, Progene® continues to lead the low-testosterone market by addressing the natural decline of testosterone levels in men as they age. Progene®'s unique formula contains more than 15 rare herbal extracts and clinically proven testosterone precursors that help provide men the ingredients needed to naturally produce more testosterone.
Progene® continues to evolve and innovate. Not only is Progene® the only supplement brand in the country with an At-Home Testosterone Test Kit, but also the only brand with a national network of healthcare professionals.
Progene® is currently sold nationwide at Costco, GNC Stores, Meijer, Stop & Shop, Bi-Lo Winn-Dixie, Vitamin Shoppe, Rite Aid, USADrug, Drugstore.com, Sears Marketplace, Harris Teeter Groceries, Brookshire's Food & Drug, Vitacost.com, LuckyVitamin.com, and more than 150 other local and regional retailers.
For more information about Progene® products, call 888-PROGENE, visit Progene.com, or go to facebook.com/800PROGENE.
PR Contact: Judith Hokanson at 513-477-7973 or toll free at 877-887-9409