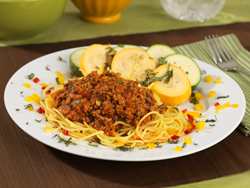 (PRWEB) October 03, 2014
World Gardens Café has helped many dieters set and maintain their healthy living goals by providing a convenient meal delivery program for delicious, healthy meals with no hidden ingredients.
These meals are perfect for anyone looking for convenient, delicious food, especially busy professionals. As 2014 gains momentum and days become longer and more stressful, many struggle to maintain a healthy lifestyle. When busy dieters do not have time to cook, it is easy to turn to fast food or eating out, but both of these options can sabotage plans for losing weight and eating healthy. World Gardens Café delivers meals in Nevada, Utah, California, and Arizona to help dieters eat right, even while working. World Gardens Café provides healthy meals that are as low as 170-250 calories each meal.
World Gardens Café offers complete meal plan options to enjoy anywhere any time. Protein, vegetables and carbohydrates pack these healthy low sodium, low sugar and delicious meals that are perfect for any palette. Not only does WGC offer tons of healthy alternatives, but their meals are also gluten, soy and dairy free. They even have vegan items as well. Don't sacrifice health for convenience – World Gardens Café's got it covered.
To get a discount this Fall Season use the code, "FallWGC" at Worldgardenscafe.com. Need help? Use the Meal Coach for help.
About World Gardens Café
World Gardens Café's mission is to create a healthier world by providing quick, healthy alternatives to fast food. Their food helps people of all ages and dietary needs live longer, healthier lives. As the premier provider of home-delivered, fully prepared, healthy gourmet cuisine, World Garden's Cafe specializes in providing gluten-free frozen meals to clients in California, Arizona, Nevada and Utah. The delicious and flavorful meals are prepared by celebrity Chef Ravi and are then carefully packaged, frozen and delivered to consumers' homes. Customers can purchase food online or via phone and have the convenient option of delivery or local pickup at Foothill Kitchens which is located at 360 W. Foothill Blvd, in Upland, CA.
For more information, visit http://www.worldgardenscafe.com, like WGC on Facebook and Follow WGC on Twitter.