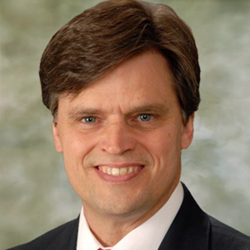 Jacksonville, FL (PRWEB) October 06, 2014
The C12 Group, America's leading Christian chief executive roundtable organization, announces growth into the Jacksonville, Florida market with the appointment of Bob Shallow as Chair for the C12 Jacksonville Territory. Jacksonville marks C12's 45th territory in the United States and Shallow as organization's 50th Managing Chair.
Shallow will be working to establish C12 Groups throughout the Jacksonville metro area. Christian CEOs and owners interested in learning more about these exciting groups or attending an introductory event may visit C12JAX.com, or contact Bob directly.
Shallow brings more than 25 years of experience in engineering, project management, and lean manufacturing while working for Ford Motor Company, NAACO Materials Handling Group, and as Vice President of Quality, Engineering and Continuous Improvement at Tulsa Winch Group. He holds his Masters in Engineering Management from Wayne State University.
"We are thrilled that Bob will be joining us as our 50th Managing Chair. C12 has been available in Florida for 23 years, but this is our first expansion into the northeastern portion of the state. C12 Jacksonville, under Bob's leadership, promises Christian CEOs and business owners in the Jacksonville metro a wonderful opportunity to engage in a proven peer advisory board, one-on-one counsel, and an MBA-level curriculum – all with a Christian focus, " said C12 President and CEO, Don Barefoot.
For more information about The C12 Group of Jacksonville, contact Bob Shallow at 904-772-4542, by email at Bob.Shallow(at)C12Group(dot)com or visit http://www.C12Group.com.
About The C12 Group
Founded in 1992, The C12 Group is America's leading provider of chief executive roundtables for Christian CEOs and business owners. C12's mission is to change the world by bringing forth the Kingdom of God in the marketplace through the companies and lives of those He calls to run businesses for Him.