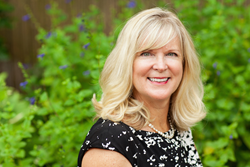 From an agent to manager standpoint, Rose & Womble is a world apart. - Nancy King
Virginia Beach, VA (PRWEB) October 06, 2014
Rose & Womble Realty Company's Resale Division is pleased to announce that Associate Broker Nancy King has joined its leadership team as the Managing Broker of the Holland Road office effective September 29, 2014.
"We are very excited to welcome Nancy King to our Rose & Womble Realty family. She brings with her a tremendous amount of experience and passion to help develop and/or enhance our agent's business," said Terri Stickle, Rose & Womble Vice President of Operations.
Ms. King has been in real estate since 1987, first licensed in North Carolina and then in California in 1988. She became a full time real estate agent in the Hampton Roads area in 2006 with Long & Foster. She is a five-time Circle of Excellence award member from the Hampton Roads REALTORS® Association as well as receiving numerous awards within Long & Foster.
"Nancy is a high level producer who has proven marketing expertise and has an incredible track record of creating clients that are raving fans. She also possess the leadership skills necessary to lead a highly productive office. She is a perfect fit for our company," said Ron Foresta, Rose & Womble Resale Division President.
While building her own business, Ms. King took on many leadership and training roles at Long & Foster. In 2013 she was elected by Long & Foster agents to represent the Hampton Roads region on the corporate Gold Team Board. In this role, Ms King, traveled monthly to Long & Foster's corporate office to discuss and liaison for Hampton Roads' Top Producers. She also represented the Hampton Roads market in the annual Gold Team Conference. She was named a Long & Foster Advisory Board Member for the Hampton Roads region in 2012. In this role she represented her office to regional management. She actively mentored and trained new agents, providing training in her office and hosting a series of regional training sessions on topics including, listing presentations, building a referral business, buyer presentations, home staging, and using relocation to build business.
"I have mentored new agents, this is a particular passion for me. I have very strong organizational skills and can help a new agent formulate the necessary practices which will lead to success," said King.
At Long & Foster she specialized in corporate relocation and transfers, becoming an Accredited Relocation Specialist as well as being named a Norfolk Ambassador REALTOR®. She is an Accredited Staging REALTOR®. She also developed a strong business in residential real estate buyers including military, first-time home buyers, and the luxury beach market. As a residential real estate expert, Ms. King set herself apart from competition with the level of her marketing packages and photos she offered her home sellers. This is a skill set she hopes to bring to the agents at her office.
"I feel those photos were the number one thing that set me apart. Having glossy, multipage marketing pieces with professional photography. My product was nothing like what the competition was offering, and good marketing has a psychological effect on sellers and buyers. Homes sell first visually," said King.
Ms. King has a background in Art Education. While in California she worked as a K-6 teacher of art in Southern California. She has written two published children's art books and help to write and develop teaching programs still being used. She is married to Joel King, a REALTOR® who will also be working in the Holland Road office. Together they have four children and spend time supporting local theatre and art education.
Ms. King can be reached at 757-340-6700.
Photo attached.
About Rose & Womble Realty Company
Rose and Womble Realty Company is headquartered in Virginia Beach; with over 600 resale agents, they have been consistently listed on National Relocation & Real Estate Magazine's Annual Power Broker Reports. In addition to its New Homes Division, Rose and Womble has ten resale offices and various other departments which include: Relocation, Property Management, and Marketing. Affiliated companies include Residential Data Bank (market research), Advance Title & Abstract, and Land Planning Solutions. To learn more about Rose & Womble Realty Company, visit http://www.roseandwomble.com
# End #