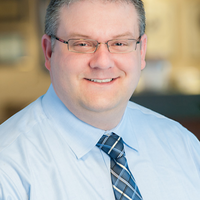 I take pride in my patient first approach to providing comprehensive care for my patients.
(PRWEB) October 13, 2014
OhioHealth is excited to welcome Lance Maynard, DO, who is a highly-trained orthopedic surgeon who provides compassionate, personalized, comprehensive care tailored to a patient's needs. He is accepting new patients and offers 5 convenient locations in central Ohio including downtown Columbus, Pickerington, Gahanna, Grove City and Dublin.
Dr. Maynard offers complete care of the arthritic hip and knee tailored to the patient's needs through non-operative care as well as operative procedures. He provides highly-specialized muscle-sparing, minimally invasive direct anterior hip replacement surgery, MAKOplasty® robotic-assisted partial knee replacement, as well as traditional hip and knee replacement, revision surgery, and hip arthroscopy.
"The Direct Anterior Approach is a surgical approach to performing hip replacement surgery that uses the same implants used in traditional hip surgery," said Dr. Maynard. "This minimally invasive approach has a smaller incision size, and because no muscles are cut, this approach is therefore designed with the potential to decrease pain, promote a faster initial recovery and improve mobility when compared to traditional hip replacement surgery. "
Dr. Maynard grew up in the Columbus area and received his medical degree from the Ohio University College of Osteopathic Medicine. He completed his orthopedic surgery residency at OhioHealth Doctors Hospital, then went on to complete two advanced fellowships including an Adult Reconstruction fellowship at Allegheny General Hospital in Pittsburgh and a Hip Arthroscopy fellowship at West Penn Hospital in Pittsburgh.
"I chose orthopedics and joint replacement surgery as a career to have a direct impact on increasing the quality of patients' lives", said Dr. Maynard. "I take pride in my patient first approach to providing comprehensive care for my patients."
To learn more about Dr. Lance Maynard, visit: http://smgoa.com/physicians/overview/lance-maynard
To request an appointment at SportsMedicine GRANT online, visit: http://www.smgoa.com or call (800) 371-4790.
Dr. Maynard is an active member of the medical staff of OhioHealth Grant Medical Center — home of the premier, nationally recognized Bone and Joint Center. This all-inclusive inpatient and outpatient specialty Center features a comprehensive team of physicians committed to providing patients with the most advanced treatment and therapy, including minimally invasive and muscle-sparing options, for everything from fractures to total joint replacement.
About OhioHealth
OhioHealth is a nationally recognized, not-for-profit, charitable, healthcare organization with Methodist roots. Based in Columbus, Ohio, OhioHealth is currently recognized as one of the top five large health systems in America by Truven Health Analytics. It is also recognized by FORTUNE Magazine as one of the "100 Best Companies to Work For" and has been for eight years in a row, 2007-2014.
Serving its communities since 1891, it is a family of 28,000 associates, physicians and volunteers, and a network of 12 member hospitals, 25+ health and surgery centers, hospice, home-health, medical equipment and other health services spanning a 40-county area.
OhioHealth member hospitals include OhioHealth Riverside Methodist Hospital, OhioHealth Grant Medical Center, OhioHealth Doctors Hospital-Columbus, OhioHealth Grady Memorial Hospital, OhioHealth Dublin Methodist Hospital, OhioHealth Doctors Hospital-Nelsonville, OhioHealth Hardin Memorial Hospital, OhioHealth Marion General Hospital, OhioHealth O'Bleness Hospital, OhioHealth MedCentral Mansfield, OhioHealth MedCentral Shelby and OhioHealth Rehabilitation Hospital. For more information, please visit our website at http://www.ohiohealth.com.