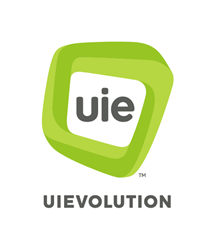 Seattle, WA (PRWEB) October 03, 2014
UIEvolution, Inc., a global software company delivering innovative cloud solutions that create seamlessly connected experiences on multiple screens, announces today it has been selected to present at OPEN Automotive 2014, an event hosted by the GENIVI Alliance, on the relationship between automotive connectivity and the Internet of Things (IoT). The event takes place October 8, 2014 in Detroit, bringing together key industry stakeholders and innovators to discuss the future of automotive within IoT.
Having been a pioneer in the mobile space long before smartphone applications, UIEvolution understands that the automotive industry is different than the smartphone industry; drivers want their car connected to the rest of their life, but that connection needs to be in a safe manner. UIEvolution's products and solutions are developed with this end-user in mind. And with more than 279 million connected vehicles projected to be on the roads by 2021, and technology and services for the 'The Internet of Things' forecasted to generate global revenues in excess of $8 trillion by 2020, UIEvolution's leadership is paramount as the 'automotive within IoT' rapidly gains attention.
UIEvolution's VP of Automotive Business Development, Peter Bentley, will join executives from Ford Motor Company and Nielsen to lead a discussion titled "The Car is Connected, Where are the Applications?". The panel, moderated by Chris Barker, Senior Vice President at Wagener Edstrom Communications, will take place at 10:30am EST on October 8, 2014.
Jennifer Hodges, UIEvolution's VP of US Automotive, will join executives from Pandora, Wind River and Lixar IT to participate in a discussion titled "Economic Opportunity Within Automotive IoT, How is it Really Going?". The panel, moderated by Egil Juliussen, PhD, Director & Principal Analyst at IHS iSuppli Market Research, will take place at 2:00pm EST on October 8, 2014.
UIEvolution has licensed its software technology for millions of in-vehicle systems worldwide, supplying some of the world's largest automotive OEM and Tier 1 manufacturers including Toyota, Lexus, Clarion, DENSO, Fujitsu ten, Pioneer, Panasonic and others. To learn more about UIEvolution's many products and solutions, visit us online at http://www.uievolution.com or visit with us at the OPEN Automotive 2014 on October 8, 2014.
About UIEvolution
UIEvolution is a global connected screen solutions company specializing in highly scalable mobile products and services. We help companies take full advantage of mobile to extend their brand, deliver their unique business objectives and connect the mobile lifestyle of their customers to other consumer devices; phone, tablet, TV, automotive, digital signs and more. We understand that technology and connectivity should enhance, never distract, from life experiences. From our inception in 2000, and long before it was cliché, we have called this The User's Experience Matters. And for nearly 15 years we have made software and provided services that deliver this vision. Headquartered in Seattle with an office in Tokyo, UIEvolution has a proven track record with clients like Toyota, AT&T, Microsoft, Disney, Princess Cruises, Samsung, Mitsubishi, and NTT. http://www.uievolution.com