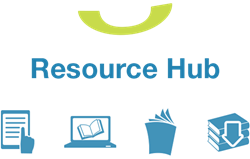 For the first time, visitors will be able to access the entire Telax content library in one centralized place
Toronto, ON (PRWEB) October 06, 2014
Telax, a leader in cloud contact center technology, is proud to announce the launch of its new Resource Hub. Following the launch of Telax's new website (http://www.telax.com), the new Resource Hub reflects the company's commitment on providing customer-solution focused content that visitors can is easily access.
The new Resource Hub is designed to encourage the visitors to "explore" Telax's content library which consists of case studies, whitepapers, industry articles, videos and more. "For the first time, visitors will be able to access the entire Telax content library in one centralized place" said Fahad Muhammad, Marketing Director, Telax. "Our new Resource Hub is designed to provide visitors with a unique and fun experience that is specifically tailored to their content needs."
The new Resource Hub also introduces interactive whitepapers and case studies. The interactive content will offer visitors a variety of new features such as keyword search, mobile support, improved navigation and social media integration. "With the interactive content, not only we are able to give the readers the tools to enjoy the content, but also with improved keyword search, they can find information they are looking for quickly and efficiently," said Koray Parmaks, VP Client Services, Telax. "With responsive design built in our new interactive content, you will have a seamless and enjoyable experience regardless of which platform you use."
To visit the Resource Hub, go to http://www.telax.com/resources
About Telax Hosted Call Center:
Telax Hosted Call Center provides the capabilities to create a world-class customer care and service desk operation. By leveraging cloud computing, Telax delivers an advanced contact center solution with more functionality than traditional hardware at a fraction of the cost. Telax clients get a customizable, easy-to-use solution that includes responsive, full-service support and no long-term contracts. The simplicity delivered by Telax Hosted Call Center enables clients like Best Buy, Johnson & Johnson, CI Investments, Health Canada and the GSA, to provide the best service to their customers, valuable business intelligence to their executives, and a user friendly solution for their agents. The result is a better customer experience today and a better organization tomorrow. And Everybody's Happy. ™