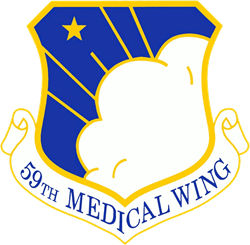 When lives are at stake, seconds count. When budget is an issue, dollars count!
Chatham, NJ (PRWEB) November 04, 2014
Desktop Alert Inc. today announced continued rapid market share growth within the Department of Defense (DoD) with a recent award by Wilford Hall, home of the USAF 59th Medical Wing.
Desktop Alert is the selected provider for ip-based mass notification to numerous iconic DoD locations such as Northern Command / NORAD, the U.S. Army and Air National Guard, all FEMA HQ locations, West Point Military Academy (USMA), United States Air Force Academy (USAFA), Fort Hood, Fort Campbell, Fort Leavenworth, Fort Knox, USAF Space Command (AFSPC), Fort Rucker as well as the United States Institute of Peace and numerous other DoD locations.
Wilford Hall Ambulatory Surgical Center, formerly known as Wilford Hall Medical Center, is a U.S. Air Force medical treatment facility located on the grounds of San Antonio's Lackland Air Force Base. Operated by the 59th Medical Wing, Wilford Hall is the Defense Department's largest outpatient ambulatory surgical center, providing the full spectrum of primary care, specialty care, and outpatient surgery. The medical facility is named after former Air Force physician, Maj. Gen. Wilford F. Hall, a visionary pioneer whose contributions were instrumental in the development of aeromedical evacuation.
"We deliver alerts in seconds. Not minutes. Our default client application polling rate starts at 10 seconds, not several minutes. How many desktop alerts can we deliver in less than one minute? All of them! And we have customer reports in-hand to prove it. We have the fastest and most affordable certified mass notification system available to the U.S. Department of Defense." added Ryan.
About Desktop Alert Inc. http://www.desktopalert.net
Desktop Alert provides an array of end-point integration's with customers public address systems (Giant Voice), intercom systems, commanders channels, e-mail platforms, DSN-based and cloud-based telephony and sms message systems, network desktop alert popups, national weather service zip code based alerts, digital signage, cable tv, numerous social media systems, CAP server alert, external system sensors such as temperature devices and fire alarm systems.