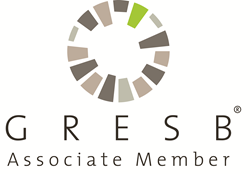 San Diego, CA (PRWEB) October 07, 2014
Results from the recent annual Global Real Estate Sustainability Benchmark (GRESB) survey show 70% of companies using Measurabl — the venture-backed startup specializing in sustainability reporting, analytics, and solutions — outperformed their peer group. Nine out of ten Measurabl users improved their overall score from the prior year. More than half did so by nearly 20%.
"The excellent performance of Measurabl users during this year's GRESB survey validates the accuracy and ease of use of our software," says Measurabl's Founder and CEO, Matt Ellis. "The most important benefits are the time and money saved and the improvement opportunities our users uncover from managing their sustainability data in Measurabl."
Measurabl's cloud-based solution automatically collects and aggregates non-financial ("sustainability") data and simplifies the reporting process to third party standards and benchmarks like GRESB. Its unique on-demand, SaaS business model, intuitive user interface, and API library have made it possible for companies around the world to start collecting data and reporting instantly at no cost while also turning sustainability management into a year-round process of continuous improvement.
The company's first commercial product for GRESB reporting went through extensive and successful industry pilots in 2013 before commercial release this year. Measurabl is now used to collect data and disclose sustainability performance for nearly 160 million square feet of commercial real estate with an aggregate asset value in excess of $23 billion.
The company recently launched a utility data aggregation service called Utility Sync, which made it possible to collect utility data and benchmark buildings in ENERGY STAR automatically at scale. Measurabl's Utility Sync service had more than 600 commercial buildings across North America enroll during its first 90 days of commercial availability.
ABOUT MEASURABL
Measurabl is sustainability reporting, simplified. Our automatic data import technology and guided, step-by-step process help companies and organizations complete sustainability reports, collect utility data, benchmark, and improve performance. Measurabl makes it possible for any organization to report on sustainability, regardless of size, expertise or resources. To learn more about Measurabl, please contact info(at)measurabl.com or visit http://www.measurabl.com.