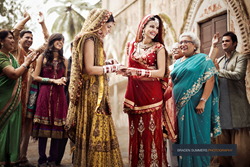 Los Angeles, California (PRWEB) October 03, 2014
World Wide Art Los Angeles, an influential fine art show, announces the Opening Night Reception on October 16th from 5:00 pm to 10:00 pm. The event will be sponsored by the Chinese Chamber of Commerce of Los Angeles. A ribbon cutting commencing this annual art show will be hosted by the Los Angeles Area Chamber of Commerce.
The Directors of the show, Thomas and Despina Tunberg, are supporting CreateNow, a nonprofit organization that serves vulnerable youth throughout Southern California and provides therapeutic services through various creative programs in the arts. Friday, October 17th, they will be donating half of the door sales to the charitable organization. The doors open at 10:00 am and close at 7:00 pm.
In addition to supporting Create Now, World Wide Art Los Angeles is sponsoring a Museum Day on Saturday, October 18th, in honor of the Greater Los Angeles Area art museums. The show will be offering complimentary admission to any card holding member of any Los Angeles County museum. Guests must register online for a downloadable ticket and bring proof of membership to the show.
The show itself is based around how art influences the world today. On Saturday, October 18th, at 2:00 pm, Jolene Hanson, director of the non-profit G2 Gallery, will host a panel on Environmental Awareness through ART. Peter Falk, director of Rediscovered Masters, will be speaking on Art Investment at 3:00 pm, and Braden Summers will be hosting a panel discussion on Influencing Social Equality through ART at 4:00 pm.
Admission to the show is twenty dollars at the door or fifteen dollars when purchased online. For more information regarding show events, please contact info [at] worldwideartla [dot] com.