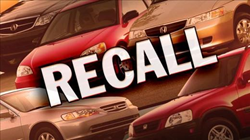 (PRWEB) October 05, 2014
According to the Associated Press and media outlets sources such as USA Today, ABC, and even Edmunds.com, the Chrysler Group has recalled nearly 350,000 cars and SUVs from 2008 due to faulty ignition switches, which thus far has caused one crash and no injuries. The defect causes the ignition to turn off by slipping out of position, causing the vehicle to stall during use (Source: AP Sept 25, 2014; http://bigstory.ap.org/article/d16c647db04e4930b36796408ae773a1/chrysler-recalls-vehicles-fix-ignition-switches). Chrysler spokespeople have confirmed that, "If the ignition position gets stuck between the "start" and the "on" position, then the wipers and windshield defroster will not be functional (Source: AP Sept 25, 2014). However, if it would get lodged to "off" or "accessory" then a worst case scenario would occur, such as locking the power steering or shutting off the engine." This has led to potential problems causing the automobile manufacturer to quickly take action to notify consumers by issuing a recall for the 2008 models of the following vehicles: Jeep Commander, Jeep Grand Cherokee, Chrysler 300, Dodge Charger and Dodge Magnum (Source: AP Sept 25, 2014).
To remedy the situation, Chrysler wants owners of these vehicles to use their keys without a keychain, because the added weight could cause the ignition switch to move out of position (Source: AP Sept 25, 2014). Chrysler does not want to take any chances after GM recalled over 16 million vehicles due to a similar ignition problem causing at least 19 deaths and over 30 front end collisions (Source: AP Sept 25, 2014). In addition, consumers of these vehicles are being warned to make sure their keys are set in the "on" position when switching their ignition on (Source: AP Sept 25, 2014).
The Lemon Law Experts of Shainfeld & Anvar have been monitoring the automobile industry for years, specifically when it comes to recalls and the Lemon Law. Shainfeld & Anvar have provided their clients in California with information and awareness about the State's consumer protection law (California Lemon Law) that has safeguarded them from defective vehicles, also known as lemons. The Lemon Law Experts believe that "consumers need to know their rights because these large auto manufacturers are not disclosing all of the information to them. We are here to look out for them if they have a defected or faulty vehicle." This is especially the case since Chrysler has previously recalled vehicles, including the Dodge Journey, Dodge Caravan, and Chrysler Town & Country, from model years 2007 through 2009 for similar ignition issues.
The Lemon Law Experts are fighting for their clients by protecting their rights against big auto manufacturers, including Chrysler and GM, adding that, "After minimizing the safety defects for years, someone has to hold the auto manufacturers accountable." Shainfeld & Anvar say, if their client has one of these vehicles being recalled, they "will fight for them to receive a new vehicle replacement or for monetary compensation including all costs related to the defects."
If a consumer has a Chrysler vehicle that has been repeatedly repaired, they may be entitled to protections under Federal and State lemon laws and be entitled to a refund, replacement or cash compensation. To assess the case and find out if the vehicle is a lemon, contact the Lemon Law Experts of Shainfeld & Anvar for a fast and free case evaluation.
The Lemon Law Experts are always able to provide further clarity about pursuing lemon law rights and protecting all consumers from lemon law misfortunes. The Lemon Law Experts have helped thousands of clients recoup their costs of their impaired vehicles. Call 1-855-598-3909 today for a case evaluation.