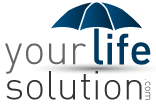 Chicago, IL (PRWEB) October 03, 2014
YourLifeSolution.com, a service which gives consumers the ability to calculate life insurance rates entirely online, is today announcing that the newfound cure for Hepatitis C is making life insurance exponentially more available to those who have Hepatitis C or have had Hepatitis C. "Hepatitis C use to be a condition that made it so hard for an individual to get life insurance at a reasonable rate, now there's a cure, and it's merely a matter of proving someone is clear of the condition. Once that can be proven, they are as insurable as the average person. Now that there's a cure, most Hepatitis C sufferers are simply a treatment regimen away from being free of their condition and able to secure life insurance despite the condition", said Eric Smith, the founder of YourLifeSolution.com.
YourLifeSolution.com states that those recently cured of Hepatitis can likely expect to receive 'standard' or better life insurance rates assuming they have no other existing health conditions. "If an individual in this situation were to quote themselves as a 'standard' risk within the quote engine on YourLifeSolution.com, they would receive a relatively accurate estimate of what life insurance will ultimately cost for them", said Eric Smith.
The FDA estimates current Hepatitis C cure rates with modern treatment at about 90% success rate. Information on this can be seen here:
http://www.fda.gov/ForConsumers/ConsumerUpdates/ucm405642.htm
YourLifeSolution.com encourages all curious parties to view their own life insurance rates instantly within YourLifeSolution.com's life insurance quote comparison engine. Information can also be obtained by phone at 888.374.2764.