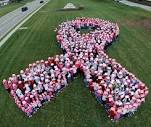 "We are tickled pink to make a human breast cancer awareness ribbon and honor our cancer survivors" says Jan Hyneman, Founder and Producer of Paint Columbus Pink.
Columbus, GA (PRWEB) October 03, 2014
As October is Breast Cancer Awareness Month, Paint Columbus Pink® is looking to draw some attention to breast cancer awareness in a big way. What better way than forming a huge human pink breast cancer ribbon? The first human pink ribbon in Columbus and the largest in Georgia!
On Saturday, October 4th at noon at Cascade Hills Church,727 54th Street, Paint Columbus Pink® is inviting the community to gather in the shape of a breast cancer awareness ribbon.
This event is to honor local cancer survivors and is free of charge. Everyone is invited to participate.
Wear pink or make a $10 donation for a pink t-shirt for Paint Columbus Pink® Human Pink Ribbon and a chance to set a record.Paint Columbus Pink® is attempting to make this the largest human ribbon in the state of Georgia History.
Paint Columbus Pink®- Pink Up The Pace! Runners/ walkers had a great time last year at the Flash Night Run, inspired many and represented all sectors of the community, to include friends, neighbors, families, clergy, healthcare workers, teachers, bankers, realtors, teens, mothers, grandmothers, military families, nurses, colleges, television and radio personalities, firemen, police, small business, large corporations, and so many more.
"Paint Columbus Pink® is quickly developing into a rich heritage for community business leaders and individuals that know the positive results the events produce. This is certainly one of the most anticipated annual events in Columbus. Paint Columbus Pink®!", says Bruce Love, Retail Training Store Manager, Southwest Georgia District for T-Mobile®.
Paint Columbus Pink® is Tickled Pink and proud to announce the local charity partners for the October events will be the:
American Cancer Society and the Schryl Carden Breast Cancer Foundation. All monies stay local.
"It takes many participants, sponsors and partners to help make Paint Columbus Pink® a success. We have an opportunity to make an important contribution to our community and one way to do that is to join in and participate! Whether you're coming out to support your mother, daughter, wife, sister, father, son, husband, friend, co-worker or yourself, consider giving some of your time and become part of an amazing team who are paying it forward to those who need our help in battling cancer. We want YOU at "Paint Columbus Pink!", says Jan Hyneman, Founder and Producer of Paint Columbus Pink®.
If you would like more information to participate visit: http://www.paintcolumbuspink.com.