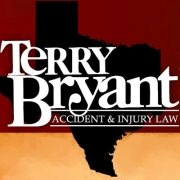 Houston, TX (PRWEB) October 05, 2014
Terry Bryant Accident & Injury Law announced today the Terry Bryant Scholarship program, an annual program that will be awarded for the first time in 2015. The Terry Bryant Scholarship is an opportunity for high school seniors to better their communities while vying for a $2,500 scholarship. The program is open to all U.S. high school seniors planning on seeking a degree at an accredited four-year university.
"Teenage drivers have the highest rate of vehicle accidents in the nation," states Bryant. "By highlighting the effects of distracted driving to their community, we hope students around the nation will join us in working to prevent teenage driving injuries and fatalities."
All applicants must include these materials with their entry:

An application for entry that is filled out in legible print or typed
A recent photo of the applicant – attached to the application
A video, written essay, or PowerPoint presentation that addresses the dangers of drunk driving, underage drinking, or distracted driving and how to prevent them
A high school transcript (either unofficial or official) that includes the student's class rank and size
SAT or ACT scores
At least two letters of recommendation that discuss the applicant's achievements, academic potential, and involvement in their school and community. Letters of recommendation may be written by teachers, academic advisors, employers, coaches, school administrators, family friends or religious leaders.
A committee of judges will evaluate each entrant based on the quality of their presentation, their academic achievement and potential, their community and school involvement, and any volunteer work they have performed.
The winning entrant will receive a $2,500 scholarship disbursed in a single installment to help pay for the student's first year of college.
"This scholarship represents more than just an investment in a promising student's education, says Bryant. "It represents a commitment to our youth and to protecting our teenagers from dangerous driving."
Deadline for entries is February 12, 2015. Applicants may either mail in their materials or drop them off at the firm's office. The firm is not responsible for any damaged or late applications. E-mail applications are prohibited.
Applications, details on eligibility and tips on how to structure a presentation are available at http://www.terrybryant.com/scholarship-t-35.html .
About Terry Bryant Accident & Injury Law:
In 1985, Terry Bryant opened his law firm as a sole practitioner with one goal in mind: help people who have been seriously injured. Over the years, he and his hand-picked team of litigators and support staff, have been there for victims of personal injury and disaster, including maritime injuries, car crashes, explosions, and serious tragedies. Terry Bryant is board certified in personal injury law, which means his extensive knowledge of the law has been recognized by the Texas Board of Legal Specialization. As a former judge, he knows the court systems and he knows Texas.