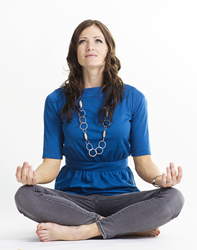 "Moms get tons of advice about what to eat, which stroller to buy, and how to get their bodies back in shape, but what's missing is clear and comprehensive advice about how to keep and protect their paycheck after their baby arrives,"
London, England (PRWEB UK) 19 November 2014
London School of Marketing, a leading institution offering accredited marketing and business qualifications in the heart of London, has released an article with the aim of helping career-focused mothers to resume their place on the corporate ladder.
"When a parent takes time out to raise children, the impact on both their career trajectory and the income they make can be significant. Although there has been a notable rise in stay-at-home fathers fuelled by growing numbers of female breadwinners, in nine of out ten cases women still take on the role of stay-at-home mum," stated the London School of Marketing blog post. "Unfortunately, women are also more likely to be penalised at work as a result."
This article complements a comprehensive range of blogs, whitepapers and case studies designed to support students pursuing sought-after designations. In it, London School of Marketing experts detail viable options available to stay-at-home mums who wish to make the most of their career gap by enrolling in a part-time MBA programme.
"Education is a definitive way of improving your career prospects no matter what major life decisions you make. It can fill the gap in your CV, maintain your confidence, and make sure your skills remain up-to-date and relevant," the article continues. "A part-time MBA is the ideal choice as it only requires a fraction of your time and attention, offering that all-important balance parents are perpetually seeking,"
To learn more, click here
London School of Marketing delivers accredited marketing and business qualifications, and offers courses from recognised professional bodies such as CIM, EduQual and CAM, BA (Hons) Marketing, MA Marketing and Innovation, and an MBA from Anglia Ruskin University. Based in Central London, they are a QAA approved institution. The school also has offices in Sri Lanka, a network of Local Access Points (LAPs), and online programmes of learning. Courses are run over a broad range of study modes.