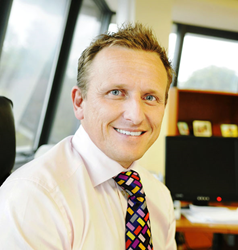 We are delighted to be teaming up with ECS on this partnership which will offer competitive rates on van insurance to all ECS cardholders.
(PRWEB UK) 5 October 2014
Autonet Insurance, one of the UK's largest independent insurance brokers and specialist provider of van insurance, has teamed up with the Electrotechnical Certification Scheme (ECS), the occupational card scheme for electricians in the UK.
The partnership will offer competitive rates on comprehensive van insurance all with breakdown assistance, motor legal expenses, windscreen cover and replacement van as standard, to all ECS cardholders – 45% of which are self-employed tradesmen.
Electrical Contractors Insurance Services Ltd (ECIS), an intermediary specialising in insurance products and services for the electrical industry, introduced ECS to Autonet to help facilitate the new van insurance proposition, giving electricians access to a wide choice of motor insurance offerings to fit their needs.
There are currently 100,000 registered ECS cardholders in the UK and the card is required to permit access to construction sites and properties to carry out work.
An ECS card displays qualifications, training, identity and health & safety credentials, and provides national and international recognition of competency to carry out electrotechnical work to UK standards.
Based in Stoke-on-Trent, Autonet Insurance offers several products suitable for electricians in the UK and currently has over 240,000 insurance policies in force.
Products now available to ECS cardholders include van insurance, public and employers liability insurance as well as a cash back plan which offers cash back against some of the costs of every day health expenses, such as regular dental check-ups and eye tests, up to a set limit.
Phil Scarrett, Sales and Marketing Director for Electrical Contractors Insurance Services Ltd said: "As a business focused on the needs of the UK's tradespeople and a 35 year pedigree supporting electricians specifically, we are pleased to have played a key role in bringing ECS and Autonet together for the benefit of ECS cardholders across the UK."
Ian Donaldson Managing Director of Autonet Insurance said: "We are delighted to be teaming up with ECS on this partnership which will offer competitive rates on van insurance to all ECS cardholders.
"We look forward to this new venture throughout 2014."