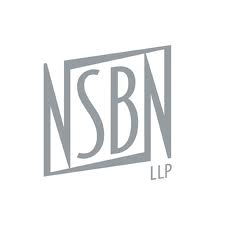 Beverly Hills, California (PRWEB UK) 3 October 2014
Alliott Group Member NSBN LLP, CPAs & Business Consultants in Beverly Hills, CA (http://www.nsbn.com), is pleased to announce that Anne Brillo, Kalina Grayson, Jason Nicholson and Lawrence Zlot have been licensed as Certified Public Accountants (CPA) as of July 1, 2014.
Anne Brillo, CPA, is a taxation specialist in the Business Management department at NSBN, serving clients in the entertainment industry and high net worth individuals . Kalina Grayson, CPA, provides tax and accounting services in the Entrepreneurial Services department, serving closely-held businesses and nonprofits. Jason Nicholson, CPA, provides both audit and tax services for the Real Estate department, with an emphasis on affordable housing, conventional rental and commercial properties. Lawrence Zlot, CPA, is a taxation specialist in the Real Estate department, serving partnerships as well as S Corps and individual investors.
About NSBN LLP:
NSBN LLP is a full service CPA and business consulting firm that has been in practice in Beverly Hills, California, for over 60 years. The firm has been ranked among the Top 200 CPA Firms nationwide, the Fastest Growing CPA Firms nationwide, the Best Firms to Work For nationwide, a Regional Leader for the West, the Top 25 CPA Firms in Los Angeles County and among the Top 10 Best Places to Work in Los Angeles. NSBN has 20 partners and total staff of approximately 80. NSBN has particular expertise in various industries, including real estate, affordable housing, escrow, nonprofit organizations, healthcare, entrepreneurial businesses, entertainment, employee benefit plans and high net worth individuals. For more information, please visit http://www.nsbn.com