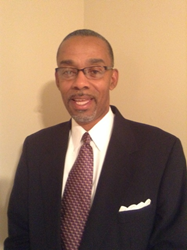 Integra can assist in expanding capacity
ST. LOUIS, Missouri (PRWEB) October 13, 2014
Integra Asset Management executives will attend the HetNet Expo 2014 in Chicago, an event to share knowledge, solutions and practical experience about the latest technologies to expand capacity and create seamless wireless coverage. Integra (http://www.integra-am.com) is a leading provider of technology solutions to the communications industry.
The two-day event, being held October 15th and 16th at Hilton Chicago Hotel, will offer networking and insights from industry leaders in small cell and indoor and outdoor DAS solutions for the wireless industry. Expo presenters will offer a case study on the 4-million-square-foot DAS installation at the Merchandise Mart, as well as a tour and reception at the Museum of Science and Industry, another DAS installation site.
Robert Bennett, Integra vice president of business development, said, "The growing demand for connectivity everywhere continues to push operators' networks to the limit, exposing holes in their coverage and capacity, especially in dense, urban areas. Integra can assist in expanding capacity through Small Cell and DAS installation services and we welcome that opportunity."
In addition to Bennett, Jordan Bankston, manager of vendor services, will represent Integra at the expo.
Integra Asset Management provides technology life cycle solutions and project management to commercial and government clients throughout the United States. Integra, a division of Fillcor LLC, is an SBA 8(a) certified disadvantaged business and a Minority Business Enterprise certified by the State of Missouri. Its capabilities encompass the complete range of technology solutions, including design, procurement, installation, maintenance, decommissioning and recycling.
###
Media Contact: Kathleen Siedlecki, 314-775-5297 or ksiedlecki(at)integra-am(dot)com