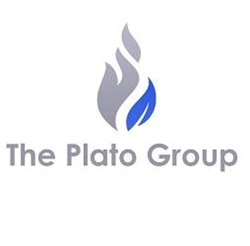 We are very pleased with what we have been able to accomplish in such a short time
Miami, Florida (PRWEB) October 04, 2014
Outsourced sales and marketing firm The Plato Group confirmed this week that they plan to open a new office in Orlando. The move marks an exciting time for the firm and reflects the young company's continued success since their establishment early this year. The Plato Group announced the new Orlando office is set to open on November 1st and revealed they were excited to expand into new markets and increase their demographic for their existing client base.
About The Plato Group: http://www.theplatogrp.com/#about-us
The Plato Group's expansion plans are in part, the result of a summer long recruitment drive which aimed to attract graduates and promising entrepreneurs all looking to develop their business knowledge and leadership skills. The Plato Group run a business development programme which has helped many young people boost their careers by offering work based learning and the chance to progress within the industry. The success of the firms recruitment drive and development programme has led to the firm experiencing a dramatic growth spurt which has provided them with the resources to open the new Orlando Office next month.
To help manage the growth spurt, The Plato Group has announced the promotion of two of its top representatives. Yenni Duong and Horaczeo Crawford were promoted to assistant management last weekend and will be managing the Miami office while Managing Director Steve Dongo focuses on the Orlando expansion. This news come after the appointment of Eric Lucero as assistant manager back in August, in which The Plato Group's Managing Director hinted at the opening of a new office by revealing Lucero's contract was only short term due to his involvement in a larger expansion planned for later in the year.
The Plato Group are thrilled to have experienced such a high rate of growth over the last few months and believe that it's their focus on personal development that has helped them to achieve their impressive results. By investing in development, the Plato Group have been able to support their representatives and help them to succeed which has boosted company morale and helped the firm to deliver an unbeatable service to their clients. The support and development opportunities offered by the firm have helped increase motivation among representatives which has led to many receiving promotions. The Plato Group believe that by encouraging individual success, they are cultivating a positive company culture which supports the business's future growth.
Managing Director of The Plato Group, Steve Dongo is thrilled with the Orlando expansion plans, and believes the move will hold the firm in good stead for the coming years: 'We are very pleased with what we have been able to accomplish in such a short time, and believe 2015 will be an important year for our business' says Steve Dongo.