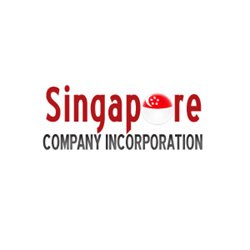 an important section in the guide for Singapore-incorporated companies is regarding corporate taxation
Singapore (PRWEB) October 04, 2014
Singapore is known for its low taxes. Be it personal income tax or corporate tax, customs or excise duties, the rates are quite low. This is one of the main reasons why the city-state remains attractive to foreign professionals wishing to relocate and foreign companies wishing to incorporate a Singapore subsidiary.
To benefits all such foreigners, Singaporecompanyincorporation.sg (SCI), a popular portal for company formation services, has published a detailed guide on Singapore taxation system.
"Overall, the list includes personal income tax, corporate tax, goods and services tax, property tax, tax on rental income, stamp duty, customs & excise duties, motor vehicle taxes, betting taxes, casino tax-resident, foreign workers levy, and airport passenger service charge," said Ms. Cheryl Lee, manager at Singaporecompanyincorporation.sg.
Regarding the personal income tax, different rates apply to tax resident and non-resident individuals. For tax-resident individuals, it ranges from nil for the first S$20,000 of chargeable annual income to over 20 percent for above S$320,000.
For tax purposes, a special category of individuals are the Not Ordinarily Residents, who if satisfy the qualification conditions, are given favourable tax treatment for a period of five years of assessment.
"An important section in the guide for Singapore-incorporated companies is regarding corporate taxation. Its rate is fixed at 17 percent since 2010, which comes out to be even lower if one takes advantage of all the government incentives, subsidies and schemes," added Ms. Lee.
The Start-up Tax Exemption (SUTE) scheme and Corporate Income Tax Rebate are few examples.
Another important consideration for every company in Singapore with an annual turnover of more than S$1 million is the Goods and Services Tax (GST), which is fixed at 7 percent.
"Even if a company doesn't meet the criteria it is advantageous to register for GST when it has considerable amount of input GST paid on its purchases and expenses. The company would be able to claim these input GST while submitting GST returns," added Ms. Lee.
SCI's guide also makes a distinction between property tax and tax on rental income. A tax resident in Singapore has to pay tax on rental income at prevailing resident tax rates.
Details on stamp duties, motor vehicle taxes, customs and excise duties, casino tax, betting taxes and sweepstake duties, trust income tax, and foreign workers levy are the other tax revenue sections detailed in the guide.

Please click here to view the full guide
About SingaporeCompanyIncorporation.sg:
SingaporeCompanyIncorporation.sg is a portal for entrepreneurs and professionals who want to have a presence in Singapore. It is also a provider of company incorporation, as well as the related taxation and relocation services in Singapore.
80 Playfair Road
Singapore 367998
65 6850 5280
info(at)singaporecompanyincorporation(dot)sg
http://www.singaporecompanyincorporation.sg