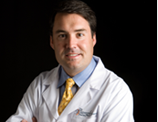 Mequon, WI (PRWEB) October 06, 2014
Quintessa Aesthetic Center is pleased to announce the addition of three new employees. Megan, Sarah, and Tara recently joined Dr. Andrew Campbell's team of talented professionals.
As a graduate of Loyola University Chicago, Megan's background lies in marketing and healthcare. Through working at a plastic surgery office for several years, Megan found that cosmetic patients were her driving passion. As Quintessa Aesthetic Center's Marketing Specialist and Spa Care Coordinator, Megan desires to provide each and every patient with a positive medispa experience.
Sarah began her career in surgical technology nearly eight years ago. Fascinated with plastic surgery, an interest in skin care also blossomed. Sarah decided to continue her education and attend esthetic school, adding to her expansive background and heart-felt dedication to patient care. Dr. Campbell is excited to have Sarah as his Surgical Technician.
Tara graduated from Duke University and continued her medical studies in Europe. Returning to the Midwest to work in clinical research and facial plastic surgery, Tara enjoyed interacting with surgical patients She joins Quintessa Aesthetic Center as the Surgical Care Coordinator, where she is excited to have the opportunity to introduce patients to Dr. Campbell's top-of-the-line treatment options.
Dr. Andrew Campbell founded Quintessa Aesthetic Center, home of Quintessa Medical Spa and Campbell Facial Plastic Surgery. With over 17 years of experience, Dr. Campbell is double Board Certified by the American Board of Plastic Surgery and the American Board of Otolaryngology. His group, Campbell Facial Plastic Surgery, specializes in cosmetic and reconstructive procedures for the face and neck, while Quintessa Medical Spa was created to provide area patients with the best choices in non-invasive, aesthetic care. Dr. Campbell explains, "As time has gone on, it has become clear to us that both the surgical aspect and the medical spa business truly complement each other. Combined, we can offer our patients various levels of care.. "
Take a few minutes to stop by Quintessa to say hello to Megan, Sarah, and Tara. If you have any questions about the procedures offered, or would like to schedule a consultation appointment at either the Mequon or Sheboygan location, contact the main office at 262.242.7772.
Contact:
Quintessa Medical Spa
10604 North Port Washington Road
Mequon, Wisconsin 53092
262-242-7772
http://www.myquintessa.com