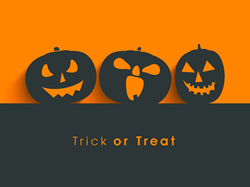 Quality family time helps children develop better communication skills, improved academic success and psychological well being.
Austin, TX (PRWEB) October 07, 2014
Home furnishings and lifestyle website, Shop RTO, encourages family fun while decorating the home for Halloween. The underlying theme for the tips is to create a family event centered around creating decorations from scratch. Each of which is important to child development through quality family time and fostering creativity.
This year's list is aimed at children three to ten years old. Their short and simple list includes construction paper, markers, tape, glue and scissors. Shop RTO's "Fun Experts" recommend creating a theme event for the project to fully enjoy the experience. Their website includes the following steps.
The first one is to collect the necessary supplies. Shopping for construction paper can be simple with the four primary Halloween colors of black, orange, yellow and white. Get the necessary amount, plus some extra as there will be some rejects that will happen during the craft process. Concentrated amounts of certain colors of construction paper may mean a trip to the art supply store, but most larger grocery stores should carry them.
The rest of the supplies can be easily found at any grocery or home supply store, such as Target. Add simple glue, scotch tape, scissors and felt markers. The next key step is to find templates for Halloween symbols such as witches, ghosts, pumpkins, bats and cats. Those templates are easy to find on the Internet and are free.
Try to print each of the templates on hard stock paper, as they will be the template to trace upon the construction paper and therefore need to be durable. Try to get as many different sizes and shapes of templates to add variety.
Next is to put the kids to work tracing, cutting, and drawing each of the templates to their own personal tastes. Encourage the kids to use their imagination whether scary, humorous or artistic. Construction paper cut outs can provide dozens of decorations to fill each window door or wall. Be careful when taping to a painted wall so as not to peel paint off.
The same materials can also transform a door or window into monsters, especially Dr. Frankenstein's monster as the square window and rectangle door lend itself to the monster's head. Cut out triangle pieces of construction paper to use tape at the top of the door to resemble the hair then other shapes that reflect stitches, mouth, electrodes and the eyes.
Again, encourage the children to use their imagination when creating these monsters and all decorations. Shop RTO's "Fun Experts" cite the many studies showing creativity help develop problem solving skills for children.
They also say that quality family time helps children develop better communication skills and improve academic success and psychological well being.
While Shop RTO recommends these activities aimed at younger children, these can be executed at any age and that the older the children the the more complex and creative the decorating can be done.
Holidays reflect the best opportunities to create special family time. Add the opportunity for creative projects furthers the event as more memorable and beneficial to overall child development.
About Shop RTO:
Shop RTO offers holiday tips such as these for Halloween and posts articles that focus on creating the best family home on a budget. Shop RTO is sponsored by APRO, the national trade association for the rent to own home furnishing industry.