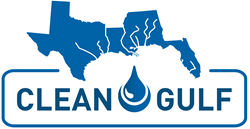 Houston, Texas (PRWEB) October 06, 2014
CLEAN GULF is focused on real-world solutions for spill prevention and response and takes place December 2-4 at the Henry B. Gonzalez Convention Center in San Antonio, Texas. Each year it brings together spill response professionals from the Gulf Coast and beyond to connect with colleagues, discuss industry trends, and discover new technologies.
The Mega Session will cover how the explosive growth in domestic oil and gas production has dramatically altered the oil and gas production and transportation industry in North America. A line-up of notable industry leaders has been confirmed to participate in this session, and each will give insight on the topic that relates to the industry they serve. In addition, this session will be streamed live on the CLEAN GULF website for those that cannot attend the event in person.
Mega Session Speakers:
Greg Pollock, Deputy Commissioner, Texas General Land Office: Moderator
Timothy P. Butters, Deputy Administrator, Pipeline and Hazardous Materials Safety Administration, U.S. Department of Transportation (Pipeline Perspective)
Robin Rorick, Director, Marine and Security, American Petroleum Institute (Maritime Industry Perspective)
Ronald Hynes (Invited), Director, Federal Railroad Administration (Railroad Perspective)
Scott Metzger, (SCAA President) Sr. VP Field Services, Clean Harbors (Response Challenges)
Following the Mega Session there will be concurrent conference tracks covering response, planning & preparedness, information & response technologies, special interests, case studies, subsea and inland spill response. Along with this in-depth program, CLEAN GULF will include an exhibit floor that features the latest products & technologies for response operations and a learning lounge that will host additional sessions.
For the latest updates on CLEAN GULF visit http://www.cleangulf.org. For information on attendance or exhibiting opportunities, please contact Marketing Manager Carey Buchholtz at 713-343-1878.