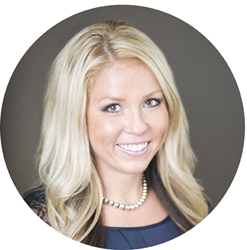 Beverly, MA (PRWEB) October 05, 2014
In a new client education plan, S&N Debt Solutions is focusing on teaching its clients about how to distinguish between debt that builds wealth and debt that continues to keep them from becoming financially independent.
We asked Shannon McLean, vice president of S&N Debt Solutions, about the new counseling on good debt versus bad debt. Shannon said this: "We are learning that many people have a difficult time distinguishing between an asset that grows in value such as a home (good debt) and something that is all but valueless after a few years (which might be bad debt). Of course a home or other investment real estate must be purchased in the right location, maintained, and improved (to continue to be good debt).
We explored the idea of bad debt with Shannon, and she clarified the bad debt side of the coin by saying, "S&N works with clients everyday who have overspent on credit card purchases. They have inadvertently made unwise spending decisions and most of what they have purchased will retain little value over the long term."
Other than real estate, we asked Shannon, what else might be considered good debt? She was quick to respond: "I think that the long-term value of a college education is an asset that can return a great deal more than the debt that is taken on to pay for it. Many studies show that most people with a college degree out earn, by a wide margin, those with only a high school diploma."
S&N Debt Solutions is also working with clients to get them to start thinking about saving more than spending. Shannon McLean expressed it this way: "It is difficult to transform a spender into a saver. We see our clients often at the most difficult time of their lives. And they realize, through conversations with our customer service staff, that the time to change is right now."
To help clients learn more, S&N has also created a new educational video that discusses good debt and bad debt.
About S&N Debt Solutions:
S&N Debt Solutions is one of the leading unsecured and credit card debt settlement companies in America. Since its inception, S&N has focused on providing its clients with an unparalleled program that allows individuals to pay-off unsecured and credit card balances for negotiated amounts, frequently 50% less than what they owe.
http://debtsettlementnegotiations.com/
S&N offers a sound alternative to bankruptcy, debt consolidation, and consumer credit counseling by providing programs and services that are both professional and compassionate.
About Liberty Publishing:
Liberty Publishing has been providing cutting-edge content to financial institutions, financial advisors, CPAs, insurance professionals, real estate agents, and fee-only financial planners for over three decades. Our financial, economic, and tax content has become the standard by which all others are judged.
Liberty takes all personalized communications from the drawing board through the final production process. The customer-focused teams assembled at Liberty represent a diverse group of professionals who offer the best of experience from their fields.
Written by:
M. Jeffrey Rosen, CLU, ChFC
jrosen(at)libertyink(dot)com
Liberty Publishing, Inc.
800-722-7270 Ext 122