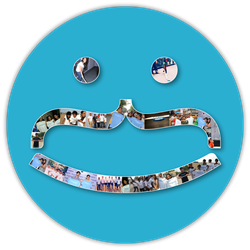 We want people all over the world to connect with smiles.
OSAKA, Japan (PRWEB) October 03, 2014
mygooi said it and the Rajinikanth Fan Club Japan will be sharing smiles with his fans in India Saturday (Oct. 4) from 7 p.m. to 9 p.m. at the Jay Restaurant in Osaka's Umeda district. Fans of the superstar Indian actor will screen a trailer from his upcoming film, "Lingaa" and discuss the actor and the release of the film in Japan.
"We want to show the people of India that Rajini is popular and loved in Japan," said Fan Club founder Hidetoshi Yasuda. "Our club, in cooperation with mygooi, is celebrating the success of 'Kochadaiiyaan' (The king with a long, curly mane, Rajinikanth's film released earlier this year) and campaigning to bring 'Lingaa' to Japanese cinemas.
"The people attending our event will be both die-hard fans, who have followed Rajinikanth for more than 10 years, and individuals who became fans after Rajinikanth's movie 'Endhiran.' We are getting together with the intention of deepening relationships among the fans, and between Japanese and Indian culture, with tasty Indian food and a screening of 'Kochadaiiyaan' as well as a trailer for 'Lingaa.'
"I'm delighted to show how many Rajini fans there are in Japan. His movies make people smile and I want to share a smile with the people of India."
Rajinikanth, 63, has been in more than 170 films since he began his career in 1975. The winner of six Tamil Nadu State Film Awards for best actor, he is the second highest paid actor in Asia, after Jackie Chan, and his films have been shown all over the world. "Lingaa" is set for release in December.
Video and pictures from the Rajinikanth event will be available on https://www.facebook.com/mygooi; the event is part of mygooi's effort to build a gooination based on sharing the things its members love. The event comes the day after World Smile Day (Oct. 3).
"We want people all over the world to connect with smiles, as Rajinikanth's Japanese fans are doing with his fans in India," says mygooi president and founder Jay Namboor. "A gooismile is a global smile and a #gooismile is the biggest smile. We'd like members of gooination to share their most joyful smiles with the rest of the world."
"mygooi is not just an innovative tech company," says chief marketing officer Jon Buscall. "We're global citizens with staff based in the US, Sweden, India, Japan and the UK. We share smiles across the world on a daily basis, and we want to encourage others to do so through social media – the easiest and quickest way to communicate among people everywhere."
Added Namboor, "Together, let's make the world a happier, friendlier place. Let's share a smile and send some positivity around the world in photos, videos and messages for friends everywhere. We're sharing smiles with our friends on Facebook (https://www.facebook.com/hashtag/gooismile?fref=ts) and Twitter @gooisocial and @mygooi and @iamgooination on Instagram. Come and join in! "
About mygooi
mygooi™ is an energetic brand platform that is digital, creative, disruptive and global. Its portfolio of emerging products sizzles with IC/DC (Innovation and Creativity/Disruption and Community). mygooi's utility and purpose are to bring people together with innovative digital products. Based in Des Moines, Iowa, Stockholm, Sweden, and Chennai, India, mygooi lives where the sun always shines and has as its mission to Go Where The Life Is.™
See mygooi updates and watch gooination grow on Facebook at https://www.facebook.com/mygooi.
Visit our website and download apps at http://www.mygooi.com.
mygooi supports the Cystic Fibrosis Foundation. Check them out at http://www.cff.org.
Media Contacts:
Jon Buscall, CMO
Mygooi
+46768637285 / jonb(at)mygooi.com
Mark Perlman
Mygooi
312-315-0707 / Markp(at)mygooi.com
Richard Greb
Mygooi
847-651-1445 / Richardg(at)mygooi.com