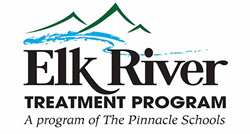 We are fortunate to have someone with such comprehensive education and experience to join our professional staff
Huntsville, AL (PRWEB) October 05, 2014
Karen Lee, President and CEO of the Elk River Treatment Program (ERTP) in North Alabama, announced that Penny Baker recently accepted a position on the ERTP clinical team. Ms. Baker joins Program Director Zachary Turner, Clinical Director Dr. Wayne Wilson, Family Services Coordinator Jane Baker and Therapist Paul Bakke.
Ms. Baker is a Licensed Professional Counselor (LPC), a Licensed Professional Counselor-Supervisor (LPC-S) and a National Certified Counselor (NCC). She earned a Bachelor's Degree in Sociology from Auburn University and a Master's Degree in Professional Counseling from Liberty University.
Highlights of her professional work experience include:

Director of Adolescent Services for acute psychiatric adolescent unit
Program Director for residential mental health facility for girls
Group Administrator for multiple mental health facilities
Adjunct Professor in Psychology for community college
LPC in private practice
Military Family Life Consultant
"We are fortunate to have someone with such comprehensive education and experience to join our professional staff," Ms. Lee said. "Twenty-two years of leadership experience in adolescent and family services is impressive," Ms. Lee continued, "but just as important is the extensive list of professional affiliations, activities and recognition from her peers for her service, skills and genuine love and concern for children."
When asked why rejoin adolescent treatment in a rural outdoor environment, Ms. Baker said, "After working for years in a variety of treatment settings, I felt the need to return to the most rewarding and effective type of treatment I have ever experienced - helping teenagers find themselves while living in the woods."
An alternative to wilderness programs, the Elk River Treatment Program (ERTP) is a residential program that blends the therapeutic qualities of the outdoors with the benefits of indoor facilities such as a medical clinic, gymnasium, climbing rock wall, commercial kitchen, cabins, shower houses, laundry house and a large school building with an underground shelter for inclement weather. This unique combination allows ERTP to meet the therapeutic, medical and educational needs of teens who are struggling with behavior and/or substance abuse issues. ERTP accepts boys and girls ages 12 to 18.
ERTP is accredited in behavioral health care by The Joint Commission and licensed by the State of Alabama Department of Youth Services as an Outdoor Adventure-Based Treatment Program.
In addition to the therapeutic residential program, ERTP provides a year-round, fully accredited academic program for its residents in grades 6 - 12.
For more information about ERTP, visit http://www.elkrivertreatment.com or contact the home office at 866-906-TEEN.