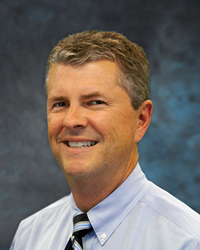 Doug has been an integral member of the firm, instrumental in seeing our company through expansion, acquisition, and development. We will miss his insight and daily presence
Knoxville, TN (PRWEB) October 03, 2014
PYA today announced the retirement of co-founding partner and principal, Doug Yoakley, CPA. An integral part of the firm for more than 30 years, Yoakley has provided tax planning and compliance services to a wide variety of business organizations, individuals, and industries. He is retiring from PYA to join affiliate company, PYA Waltman Capital (PYAW), which specializes in wealth management, personal financial planning, and estate/gift planning. Yoakley stated, "This move allows me to focus on serving individual clients and their families on important planning matters."
Yoakley partnered with firm President Ed Pershing in 1983 in the midst of an economic recession to form Pershing Yoakley & Associates in Knoxville. The then three-employee firm has since added offices in Atlanta, Kansas City, Nashville, and Tampa Bay and grown to more than 270 employees and five affiliate companies serving in excess of 3500 clients in 48 states.
"Doug has been an integral member of the firm, instrumental in seeing our company through expansion, acquisition, and development. We will miss his insight and daily presence," said Pershing. "The foundation he has helped build leaves us well-positioned to ensure the firm's continued growth as the premier tax, accounting, and consulting firm in the region. Our clients will continue to see our commitment to an ever-improving level of customer service excellence."
A University of Tennessee accounting graduate, Yoakley plans to continue to actively serve the community in various roles, as a member of the Knoxville Estate Planning Council; Chairman of The Philadelphians, Inc.; Director and Chair of the Finance Committee of Knox Area Rescue Ministries (KARM); member of the University of Tennessee Chancellor's Associates; director of Knoxville Leadership Foundation; and Treasurer of the Knoxville Ice Bears.
About PYA - PYA has been listed as an Accounting Today Top 200 Accounting Firm and last year was named an All-Star Accounting Firm by Inside Public Accounting. The firm is ranked by Modern Healthcare as the nation's 12th largest privately held healthcare consulting firm. Its affiliate companies include Realty Trust Group, PYA Waltman Capital, Healthcare Horizons Consulting Group, and PYA Analytics.