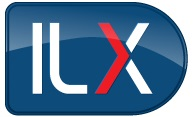 This project truly has all the elements of effective forest management
(PRWEB UK) 7 October 2014
The U.S. Forest Service has approved an 80,000-acre project to restore Ponderosa pines and improve the overall wildlife habitat of the Payette National Park.
The Record of Decision for the Lost Creek – Boulder Creek Landscape Restoration projects has been signed. It is the second of five landscape level forest restoration projects under the Collaborative Forest Landscape Restoration Programme. In this programme logger, conservationists, sportsmen and others are working together on the plan.
The restoration project includes timber harvest and thinning, prescribed fire, road decommissioning, road maintenance, trailhead parking expansion, decommissioning unsustainable recreation facilities, creating sustainable dispersed camping sites, installing vault toilets, designating twelve miles of off-road vehicle routes and culvert replacement.
Forest Supervisor, Keith Lannom, stated: 'This project truly has all the elements of effective forest management, and we look forward to starting and completing this effort to restore forest health. The projects come in an area with some of the highest unemployment rates in Idaho.
'Already timber sales have come out of the collaborative process. The sales of timber had $6 million for restoration work and attracted another $2.6 million from the Forest Service for road work.
The project may take up to ten years to be fully implemented. As the activities are completed the forest will become more resistant to catastrophic wildfire, and pest epidemics, fish and wildlife habitat will be improved, recreation and camping experiences will be enhanced, and the open road system will be in better condition.'
As leading providers in collaborative project management training, ILX take an interest in industry news. A spokesperson from the company commented:
'Environmental restoration projects are some of the most important projects in existence today. Often, these projects work on an incredibly large scale thus calling for the need for cross-industry collaboration.
'There are a number of challenges facing project managers who work in the environmental sector. Often these projects are slow and take an extended period due to the reliance on environmental factors.
'Project managers working on Payette National Forest Restoration Project will be fully trained in using collaboration and risk management methodologies in order to achieve their goals of improving the habitat within the park.'
ILX is a leading global provider of Best Practice learning solutions and consulting services and is a market leader in PRINCE2 training. Operating across 100 countries, they have delivered learning solutions to corporate, public, and consumer audiences for over 25 years. They have trained over 100,000 learners in more than 5,000 organisations across their virtual and online learning programmes, as well as in classroom environments.
PRINCE2® is a registered trade mark of AXELOS Limited.